Set the table with style

Tablescapes include items listed below and are priced at $35 per table.
Classic Beach Bum
Light, airy, natural hues of tans, creams and blues reminiscent of a day on the beach.
Includes: Burlap Runners, Lighthouse or Hurricane Pyramid Lanterns, Blue Glass or Clear Glass votive candles and scattered Sea glass (assorted colors) and/or Shells (assorted)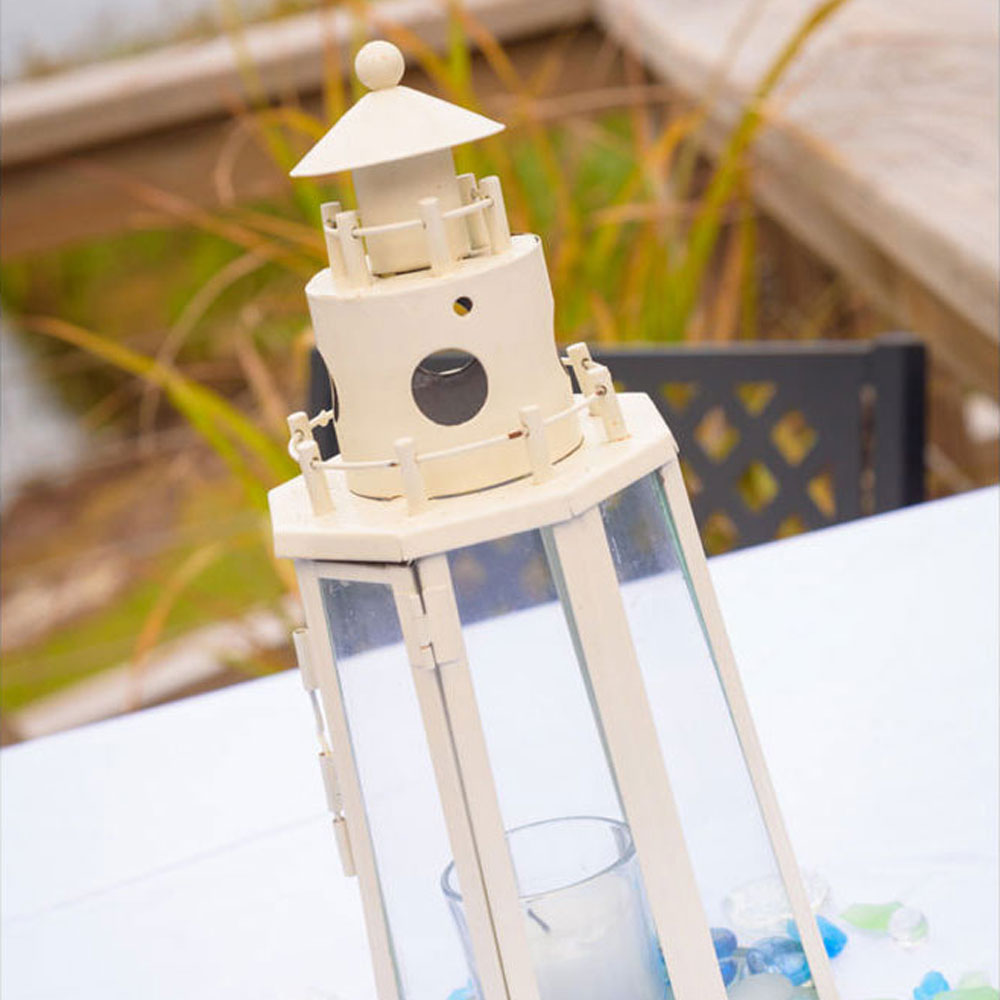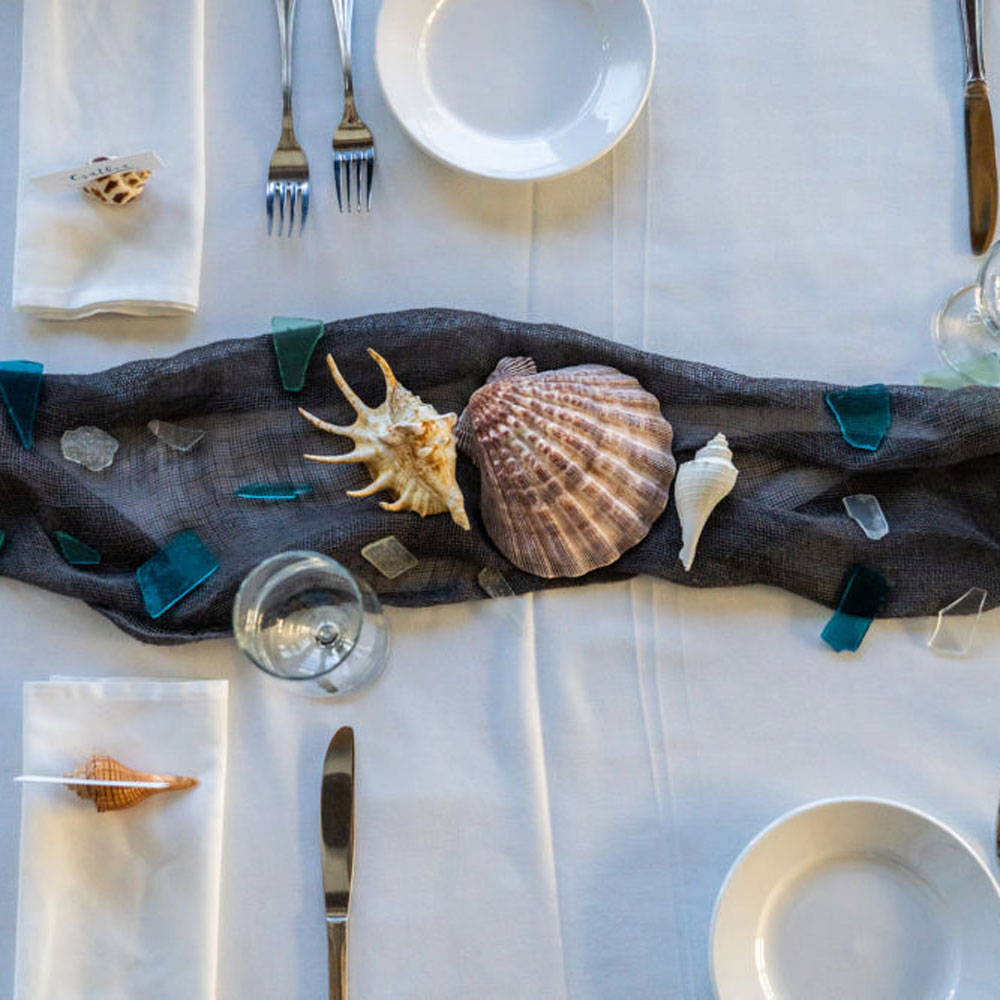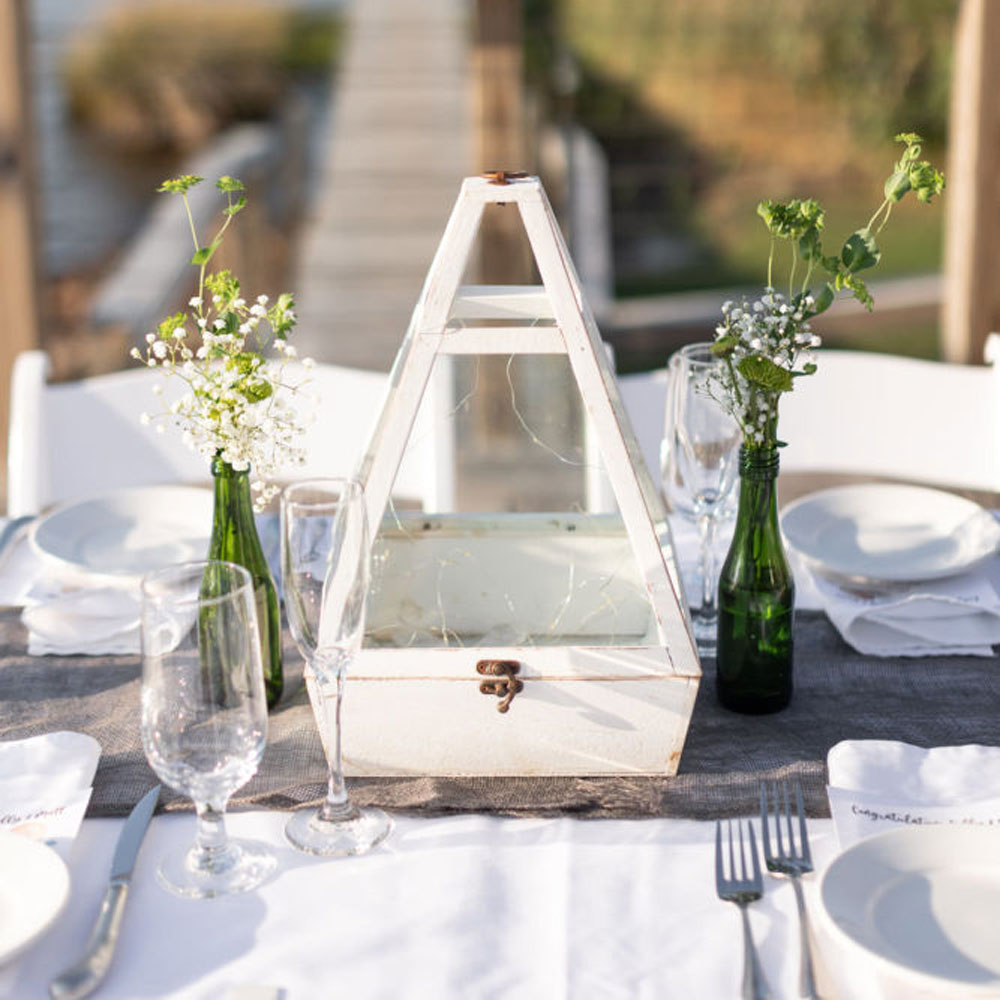 Hatteras Coastal
For the couple that can weather any storm, deep, dark greys and blues set the mood for a true Hatteras wedding.
Includes: Grey or Navy Table Runners, Aqua Blue Blown Glass Bottles with Small Pampas Grass or Silver Lanterns, Hatteras Driftwood with Live Air Plants, Aqua Blue Glass votive candles or Silver Mercury Glass votive candles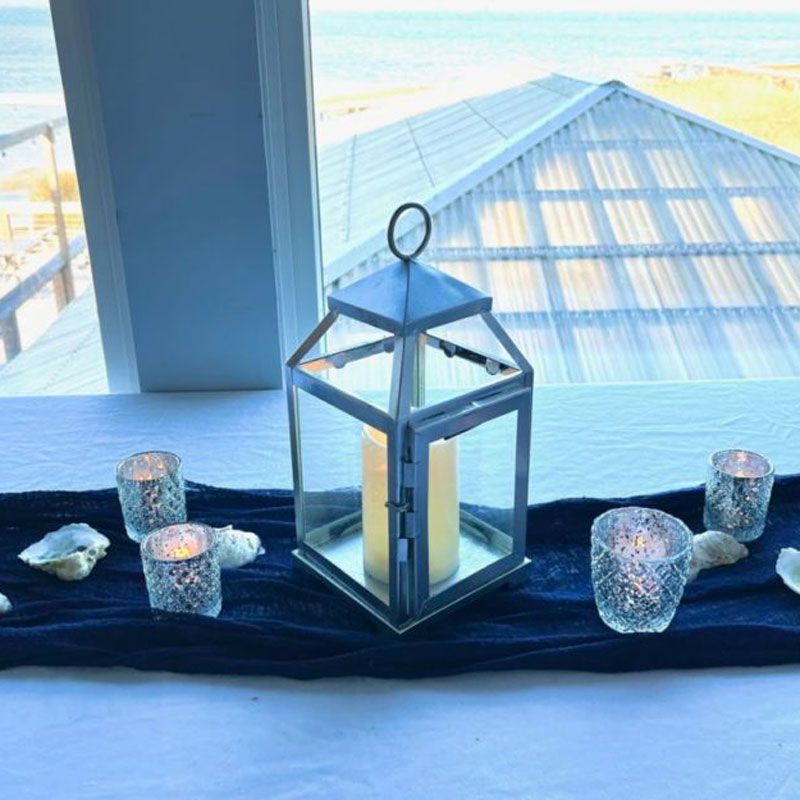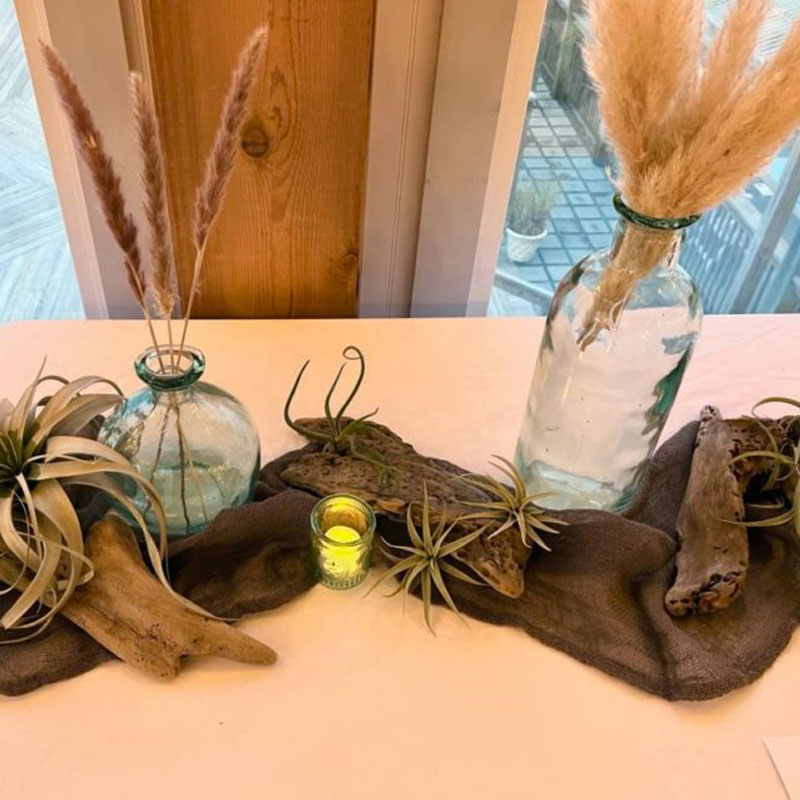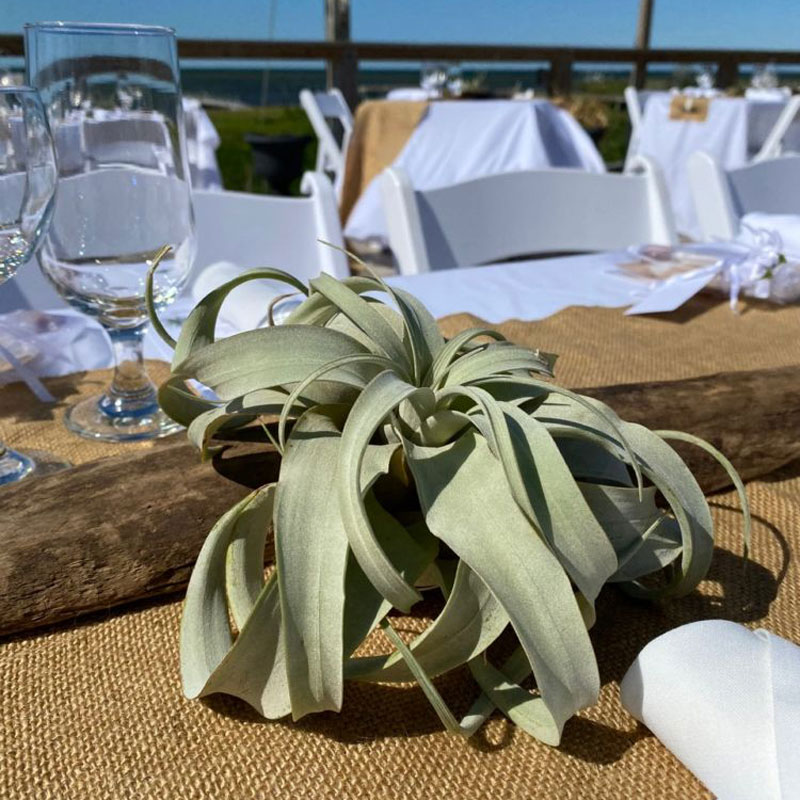 Floral Elegance
The feel of abundant florals, greenery and pops of gold are a classic and romantic style for a timeless affair.
Includes: Faux Greenery Runners (real greenery can be purchased separately from your florist), Gold Geometric Centerpieces, Gold Mercury votive candles, and/or Fairy lights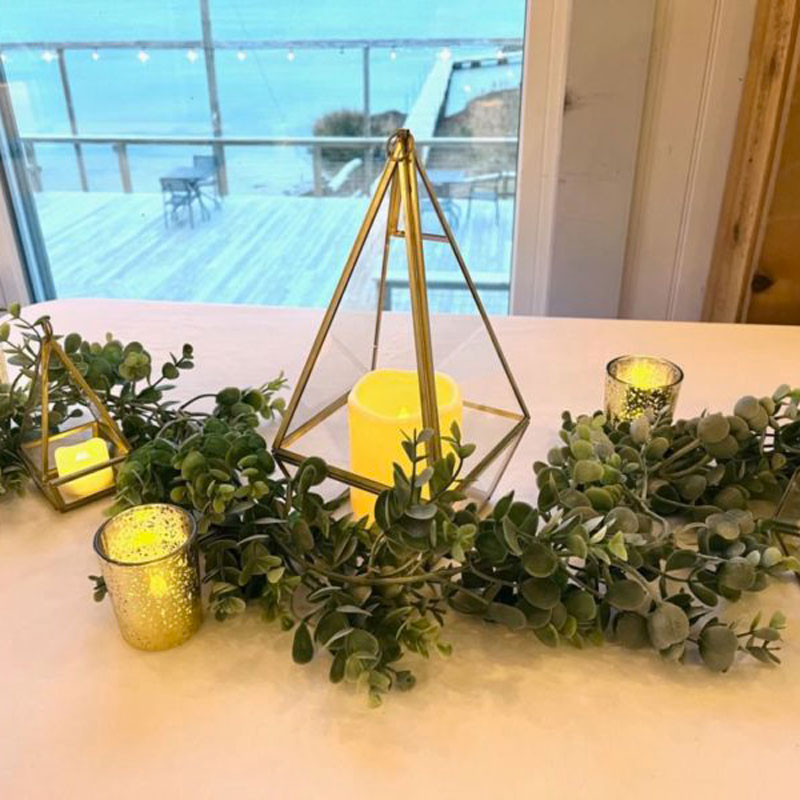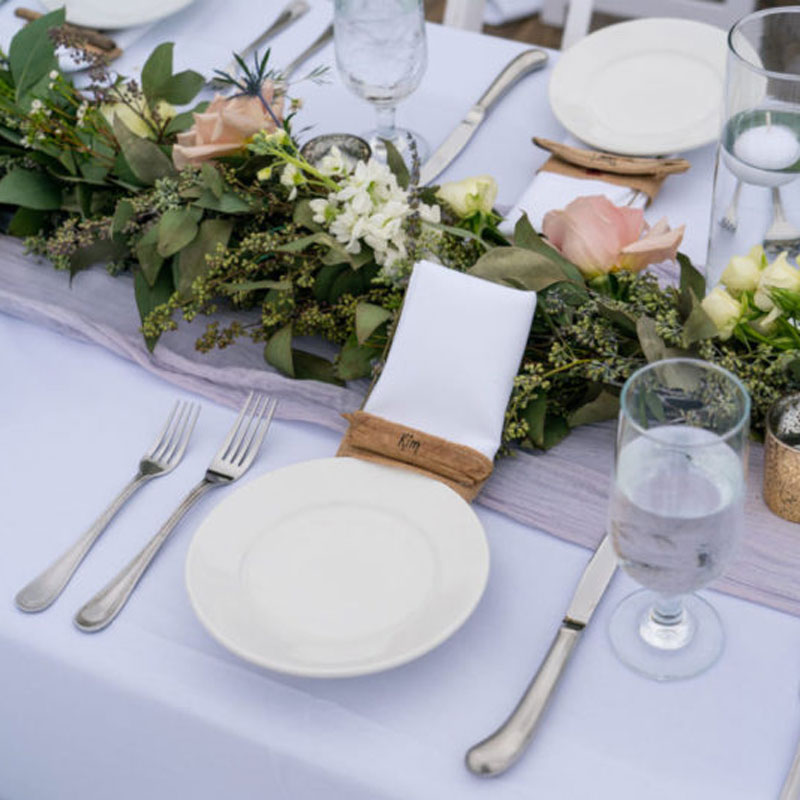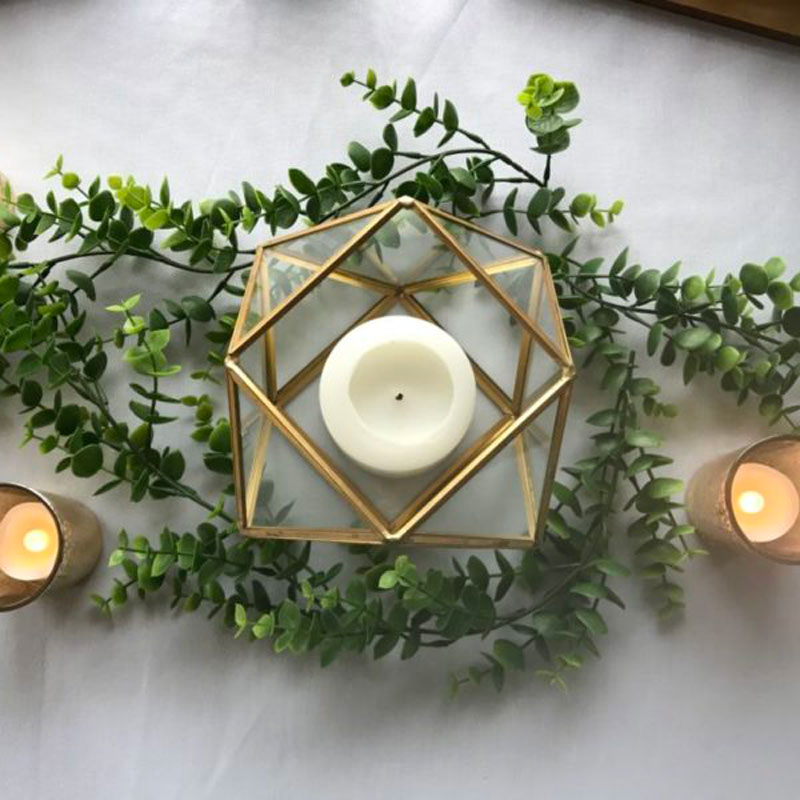 Boho Sunset
Capturing the colors of our famous sunsets in earth tones of burnt oranges, dusty pinks, terra cotta and greens, with touches of eclectic bohemian allure.
Includes: Terra Cotta or Dusty Pink Runners, Brass Candle Stick holders, Cylinder vases with Floating Candles, Gold Mercury votive candles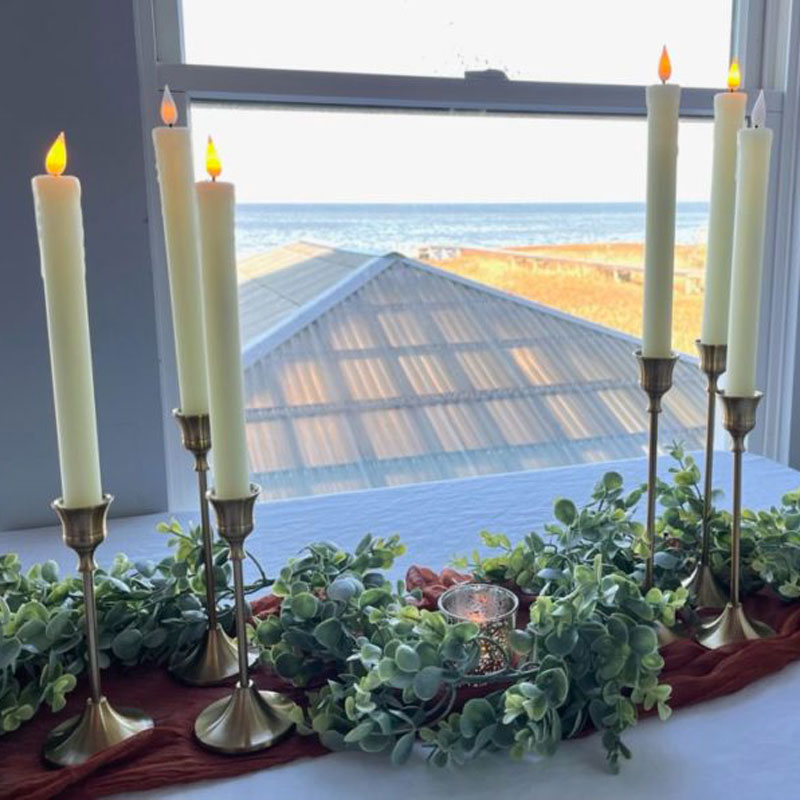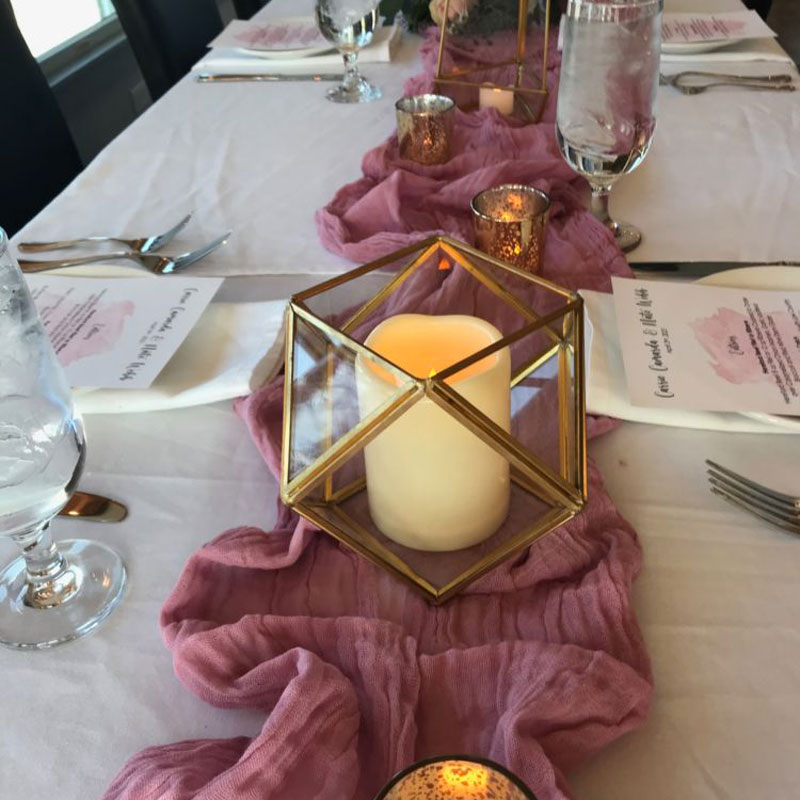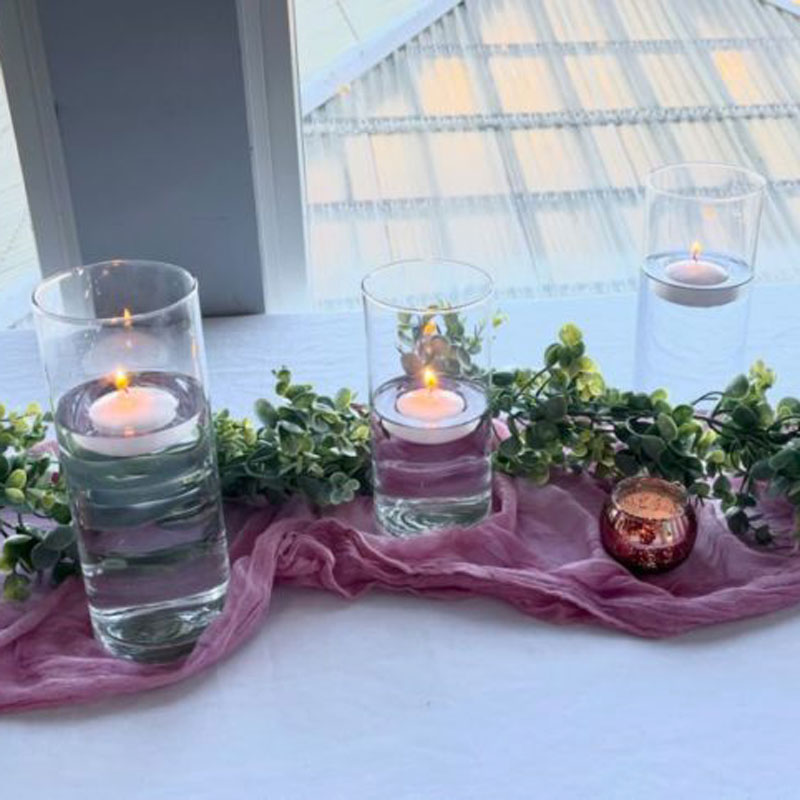 Rustic Charm
Whimsical Woodsy charm for the couple that loves camping, bonfires and outdoor adventures.
Includes: Burlap Runners or Faux Greenery Runners, Wood slice Chargers for Centerpieces, Metal Cylinder Garden Lanterns or Mix of mini white hanging lanterns, mini bud vase bottles, clear votive candles and fairy lights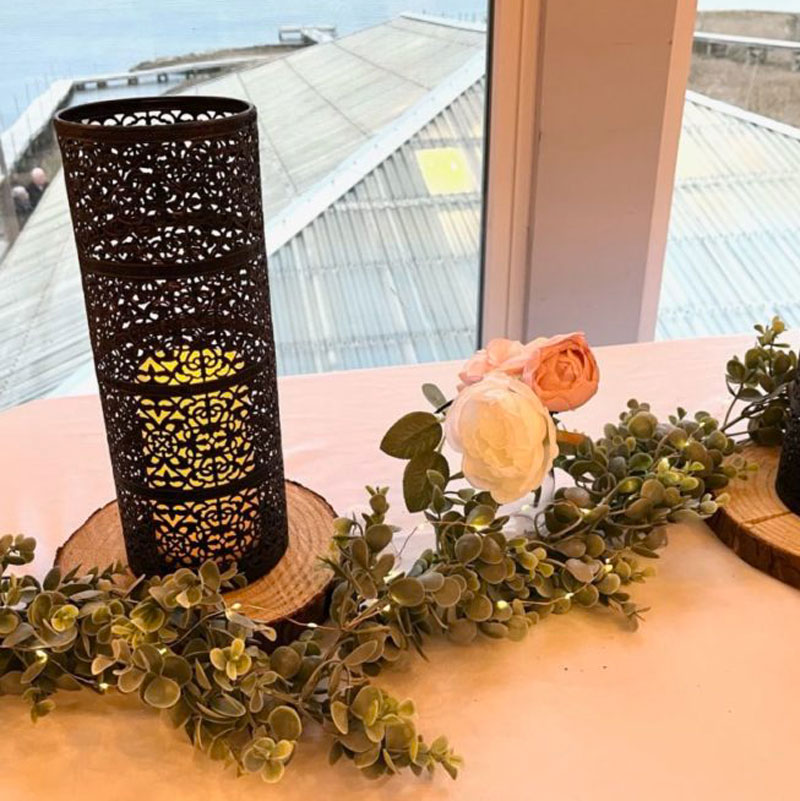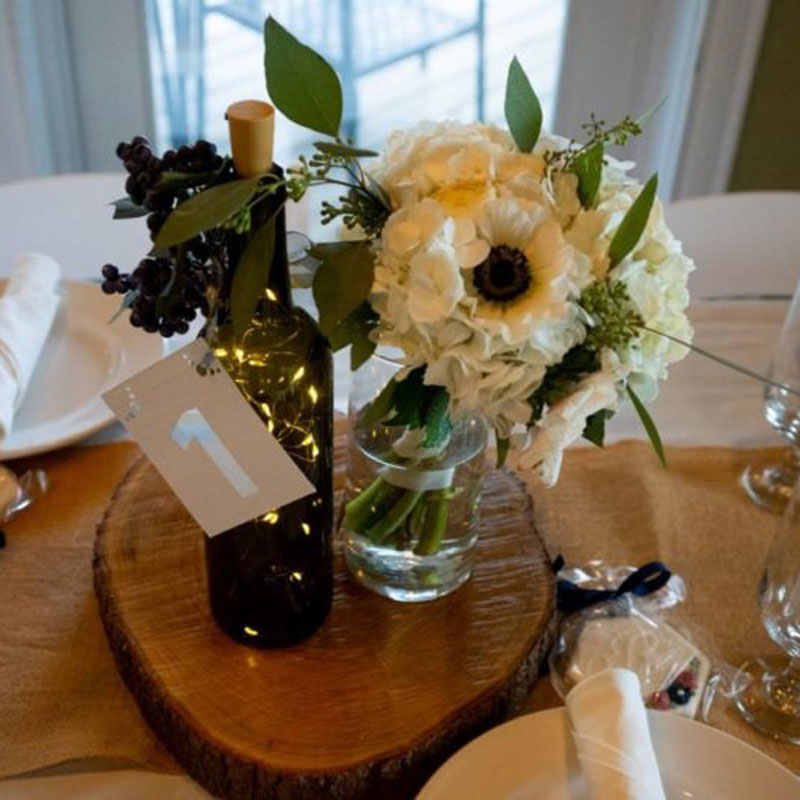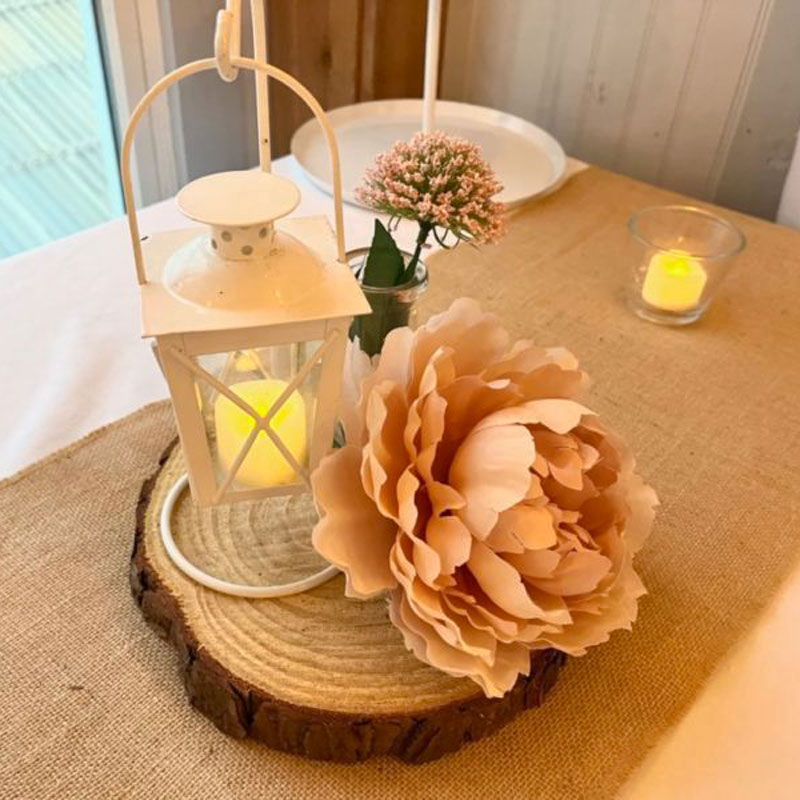 "Little Accents" Bundle
$50 Bundle Package Includes use of all of our "little accents"
Decorate your gift table, cake table, bar and more from our collection of assorted signs; "Welcome", "Unplugged Ceremony", Vintage window Frames for "Seating Assignments", Blank Chalk Sandwich boards, Assorted Easels, framed table number signs, assorted baskets, assorted card boxes, assorted cake plates, also includes Sand Ceremony Table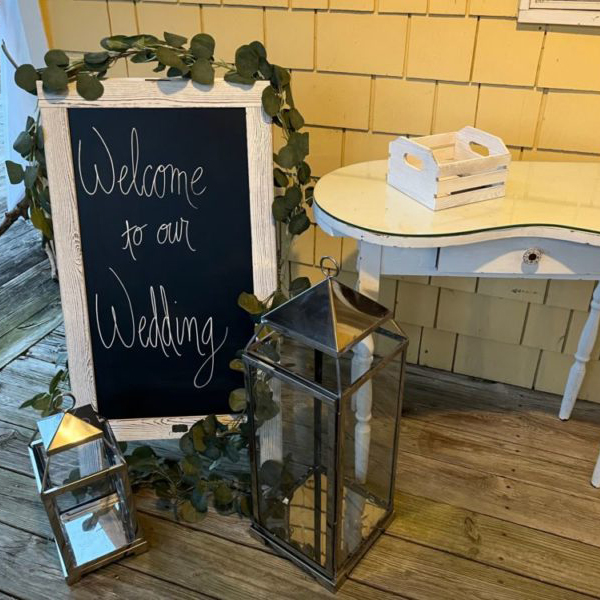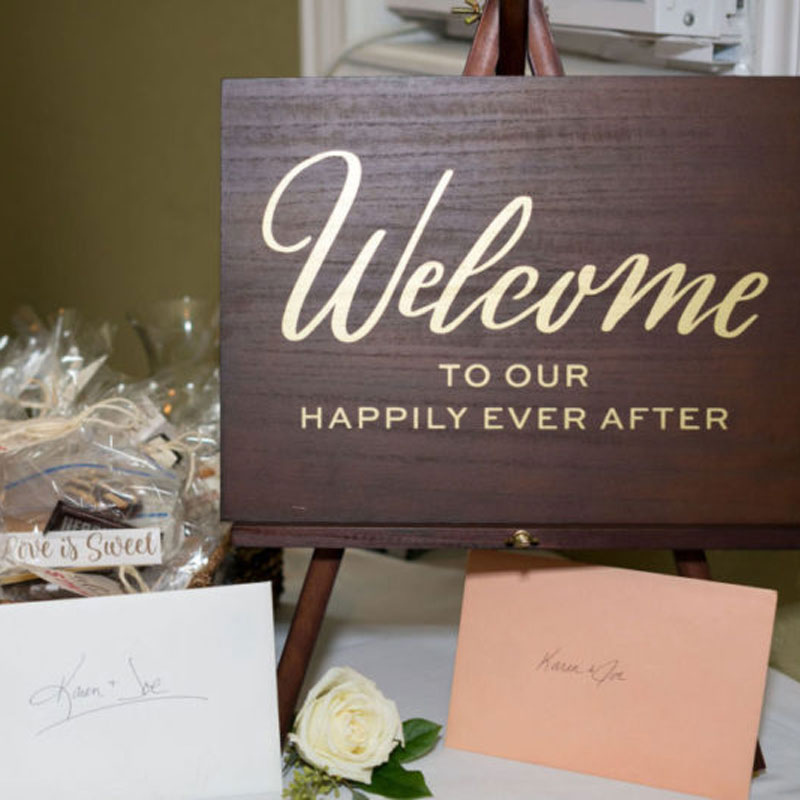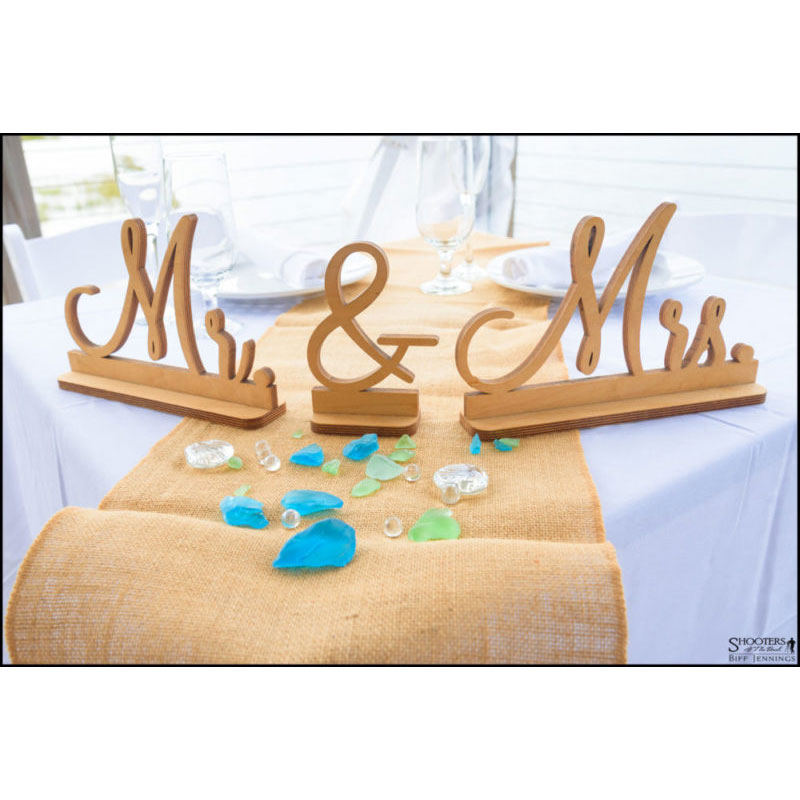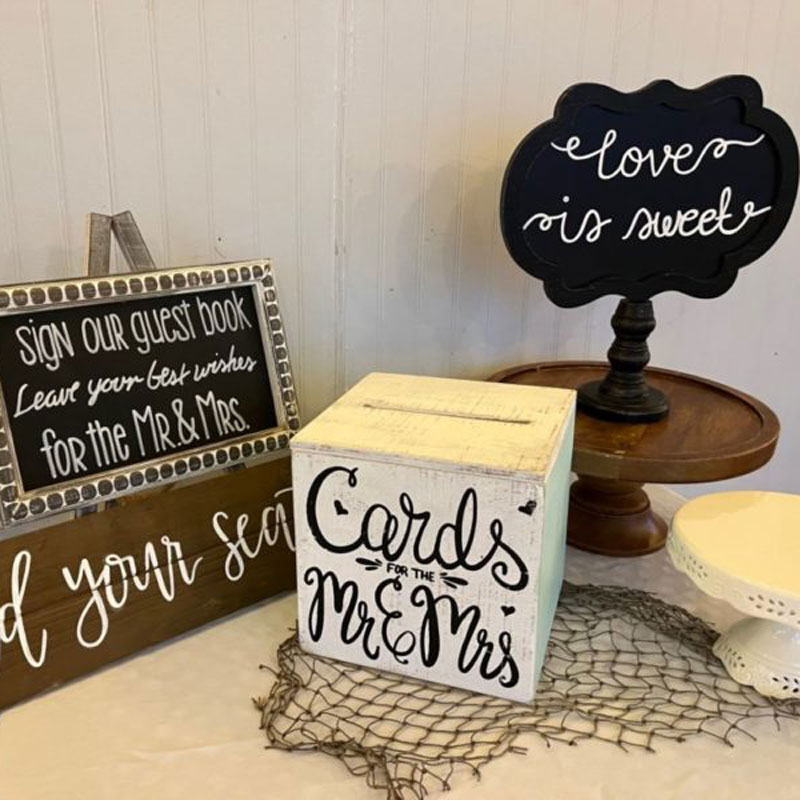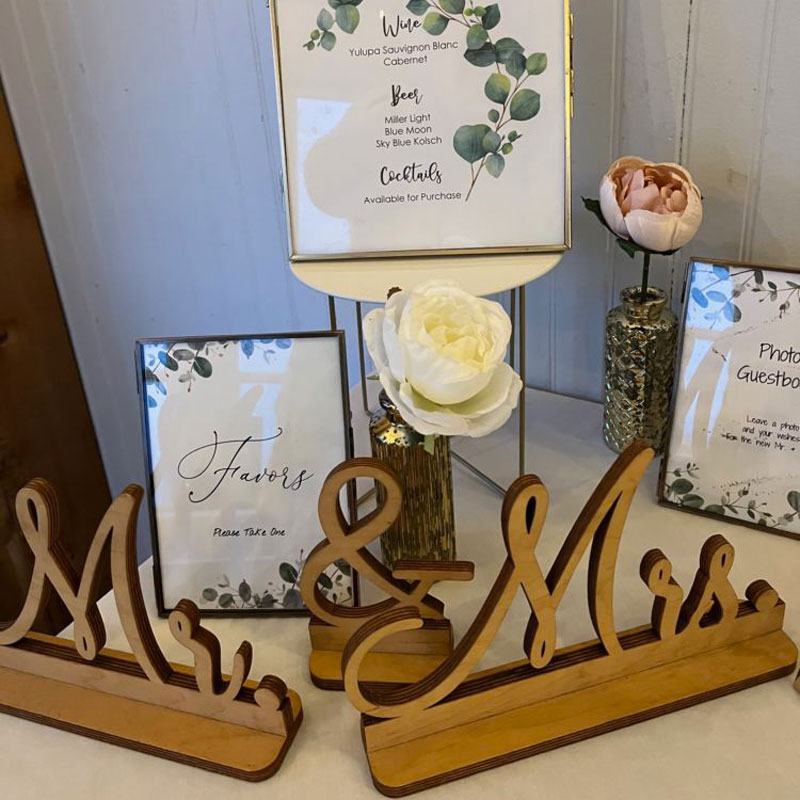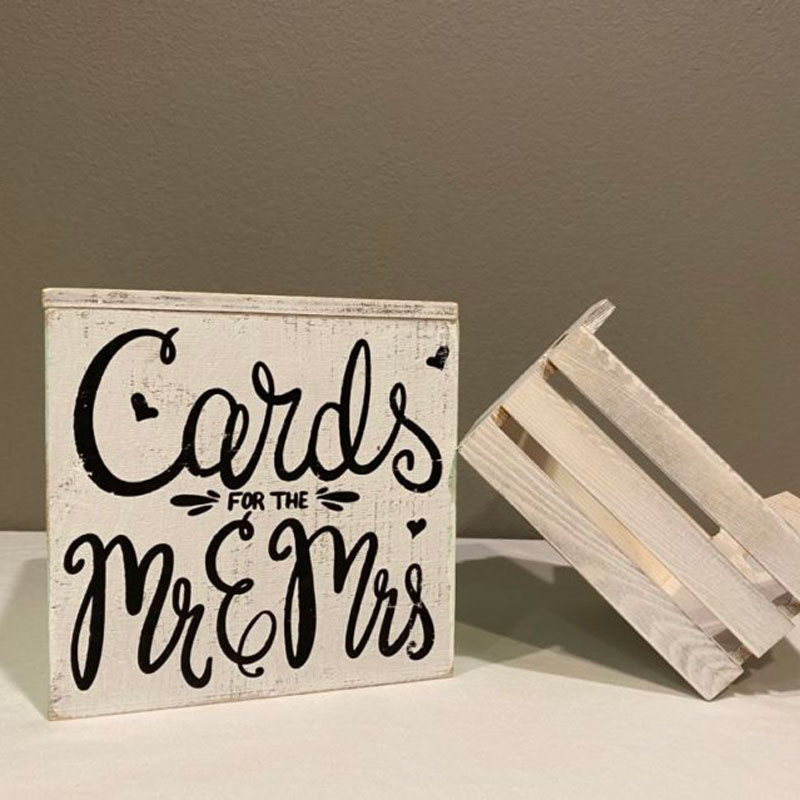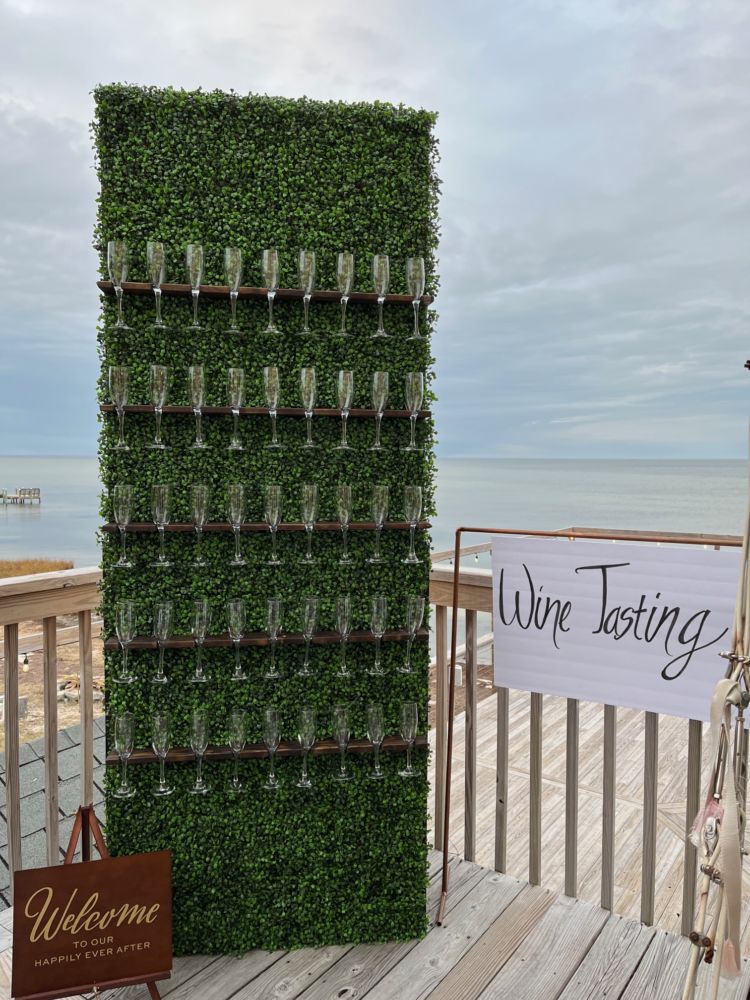 Focal Walls
Champagne Wall – $200
8′ x 3′ Greenery Wall for Champagne, with Gold "Cheers" sign