Complete the Look

We offer a variety of options to take your ceremony to the next level. See below for alter and aisle accessories to set your ceremony apart.
A Frame (Triangle)
$300
Dark stained wood, 11′ tall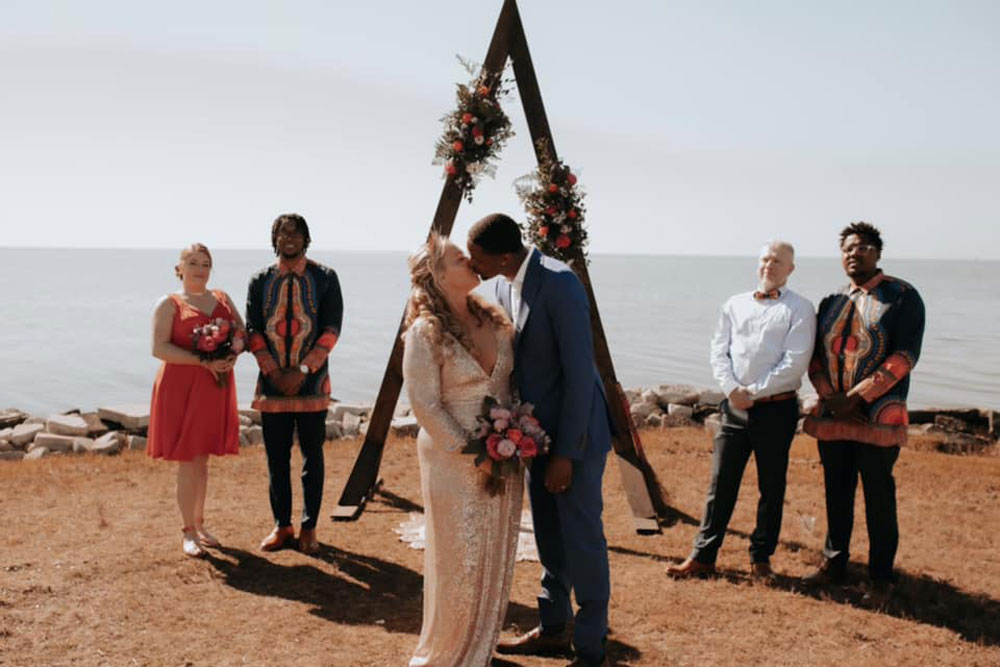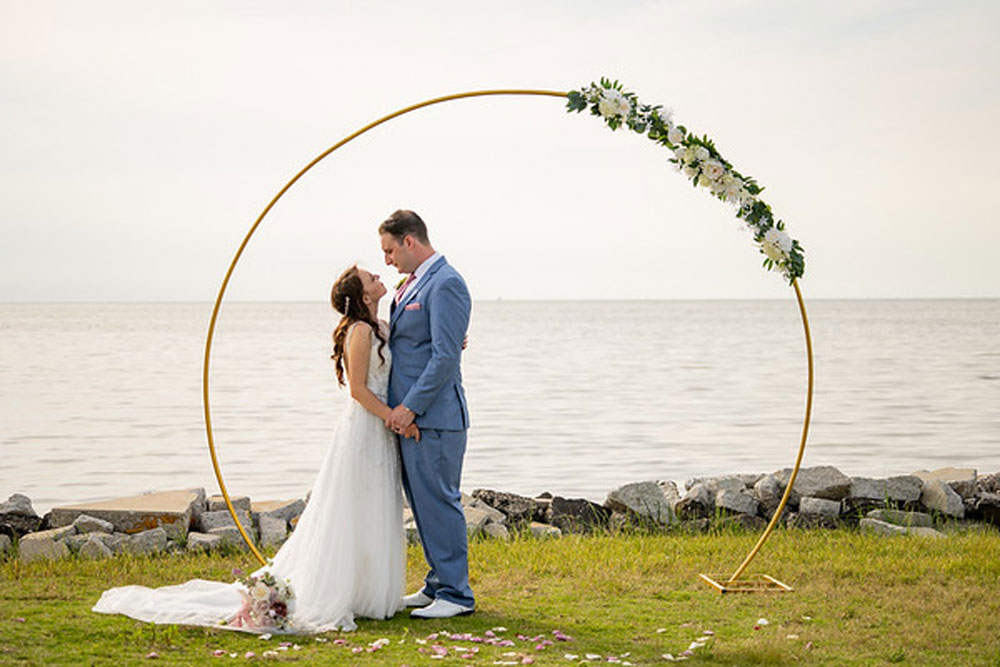 Circle of Love
$200
Gold metal, 7′ tall
Driftwood
$200
Natural Hatteras driftwood, 7′ tall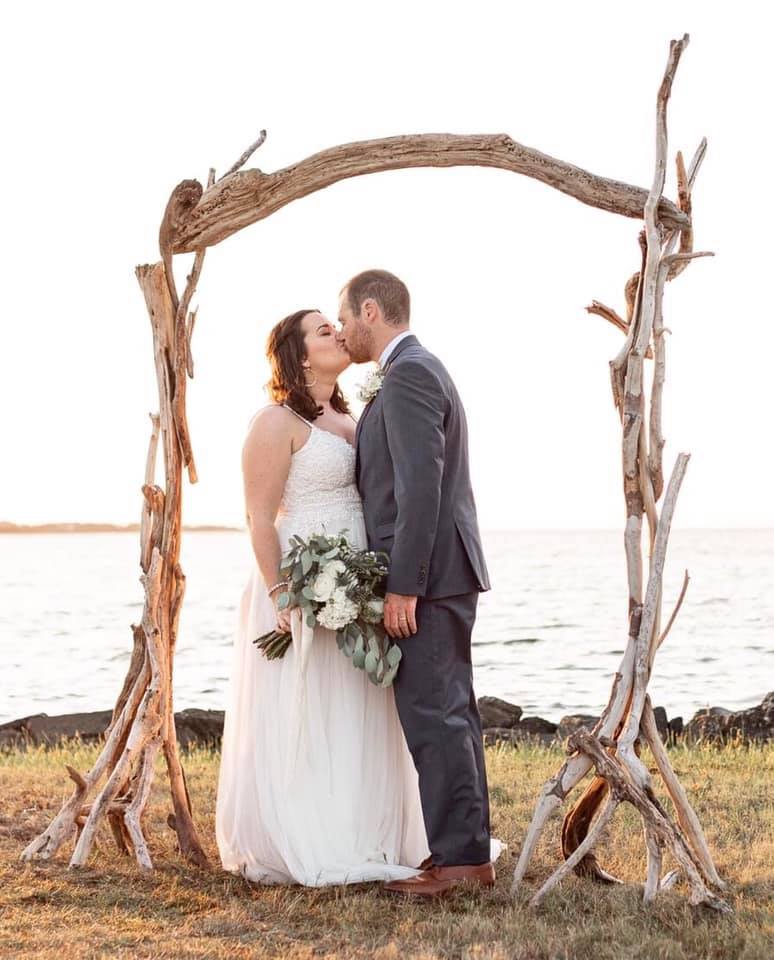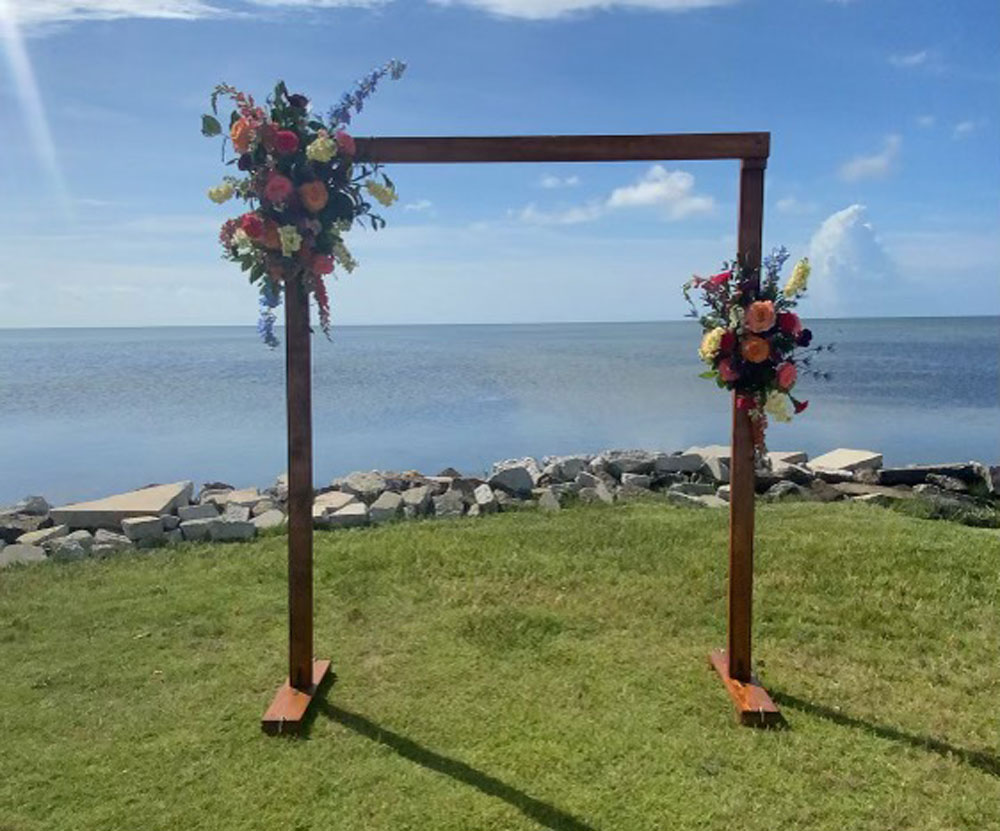 Pergola
$200
Dark stained wood, 8.5′ tall
Shepherds Hooks Large
(set of two)
$25
Black Iron, 7′ tall
For hanging fabric, floral arrangements, lanterns or ribbon
Pillars (set of two)
$25
White wood, 3′ tall
for floral arrangements or lanterns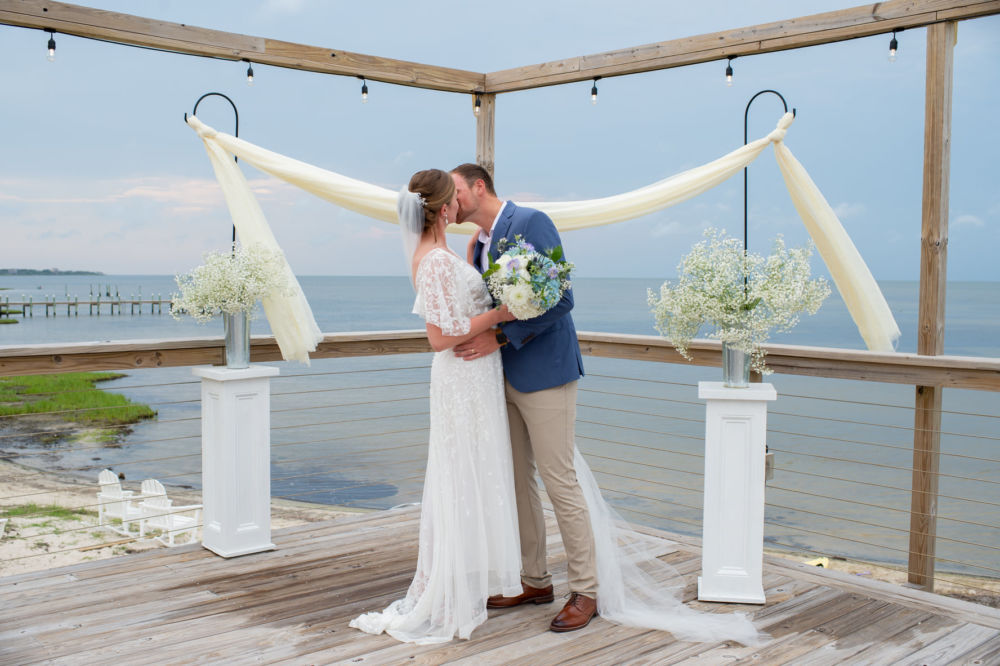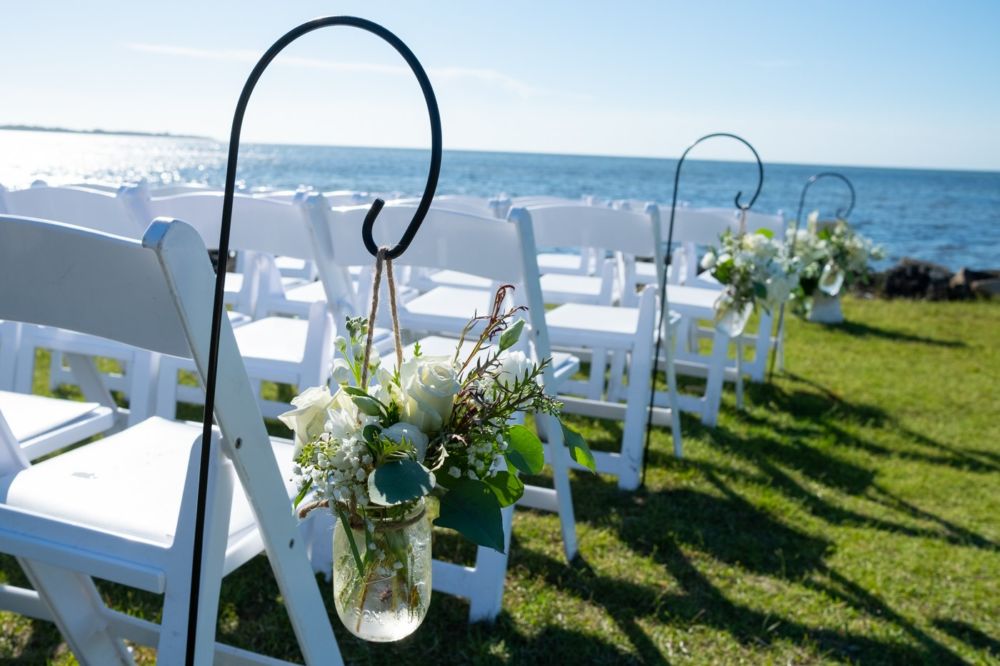 Shepherds Hooks Small
(set of 8)
$15
Black Iron, 2.5′ tall
for hanging small floral arrangements, ribbons, shells, etc.
Ceremony Table
$10
For use with sand ceremonies, unity candle ceremonies or communion
Ceremony Rug
$50
For use on ground at base of alter
Fabric Draping
$15
for arches, available in white or multiple shades of pink