Meet the Team

We look forward to hosting you and are committed to provide for you an unparalleled experience and memories that you will carry with you always.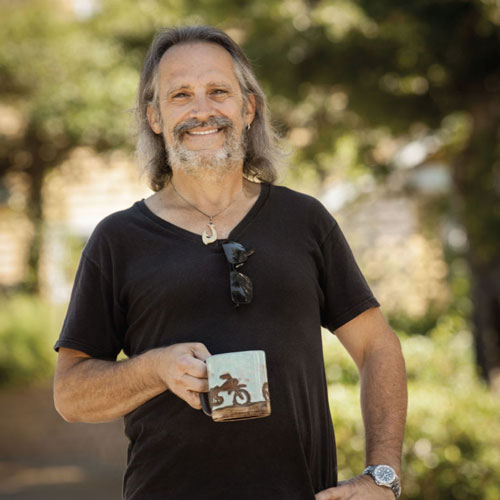 Steve Nelson
Owner & CEO
Steve is a burned out refugee from 20 plus years in corporate America. His goal is to have the most complex issue he faces on any given day be a guest request for more berries on their Belgian waffles. Steve long held the dream of a cool little boutique hotel, though he was aiming for the Blue Ridge Mountains. As his aim was not so good, he missed by a bit, and found himself on Hatteras Island, the only place he has ever really felt at home.
Steve, a widowed father of delightful grown children, his puppy Maggie and his beautiful life partner Sherry (who splits her time between Hatteras and Virginia Beach) live in the Innkeeper's house with frequent company from children Ian, Ashley, Jimmy, Abby, Ben, Jasmine and Jordan, his grandchildren Harper and Genevieve, and the company of many friends who come in unannounced and welcome at all hours. He is pleased to share the Inn grounds with two Great White Egrets, a Great Blue Heron, a pair of ospreys, the occasional otter, and the overall abundance of living things that make Hatteras Island and the Cape Hatteras National Seashore so grand.
Steve's interests and passions include an eclectic taste in music and film, live music, long motorcycle rides to nowhere in particular, bicycling, scuba diving, travel, random readings in science, history, and literature, and keeping his brain cells confused with an onslaught of new experiences.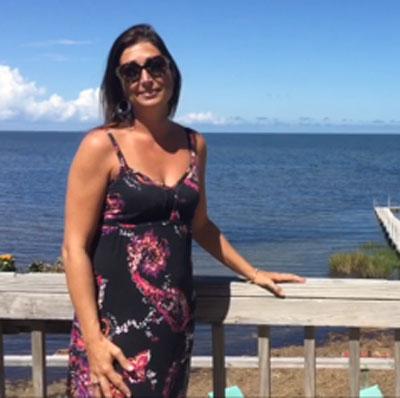 Natasha Quidley
President & General Manager
Natasha Quidley, known as Tasha to her friends, is a Hatteras Island native who traces her ancestry here back to the first island settlers.  As she puts it, her "feet are buried deep in the sand".  Following college at Virginia Tech and ODU, she returned to her island home to raise her  two sassy and beautiful daughters.
Tasha spent the next 10 years in the island hospitality and restaurant industry.  She often jokes that there are few shoes she has not filled in a restaurant setting.  She joined the Inn's hotel team early in 2013, bringing her experience in customer service and restaurant management to our cross trained front desk staff.
Her passions are hosting guests in her home, enjoying the company of friends for dinner and music around the island, fashion, and decorating.  The best thing in her world is a perfect beach day with her  girls with a cookout, as according to Tasha, anything perfect includes good food.
She loves the sense of community the island provides for her and her family, and finds herself involved in planning and execution of many community events.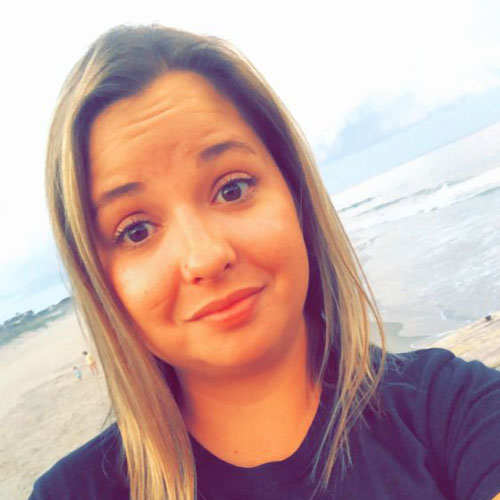 Melissa Anderson
Hotel and Marketing Manager
Melissa was born and raised in Virginia Beach, VA.  She cut her teeth in the hospitality industry at the age of 14, working in many successful restaurants from a casual setting to fine dining, corporate to locally owned. She came to Hatteras Island and The Inn on Pamlico Sound in 2013, looking to get away from it all for a summer.  Like many who call our island home, she fell in love with our community, and never wanted to leave. However, at the end of 2016, Melissa made the difficult decision to move back to Virginia Beach to be closer to her family, and finish her degree at Old Dominion University. While there, she only found herself missing Hatteras Island and her family at The Inn. So, in early 2019 she became an online student, packed up and moved back to her island home. She makes her home here with her daughters, Audrey and Claire, as well as her dog, Layla, who can often be found playing on the banks of the Pamlico Sound.
In Melissa's free time she loves taking long beach walks, hanging out on the beach (anything involving a beach really), watching a Hatteras Island sunset, reading a good book, eating sushi, traveling anywhere new and going to concerts/shows. Hospitality, travel and music are her true love languages.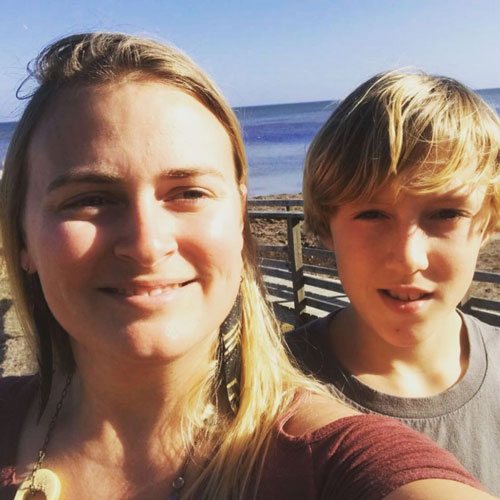 Meredith Harris
Events and Design Manager
Raised on Hatteras Island, Meredith has been a fixture in our hospitality industry from her early teens, from hosting and serving at Austin Creek Grill and Teach's Island Bar and Grill, to Dock Master at Hatteras Landing Marina. After time away to study architecture and design at UNC Charlotte and work experience in child development at Oklahoma's largest childcare facility, she returned to the island to raise her kids, island style. Meredith joined our staff in 2014 as a front desk associate and quickly demonstrated how invaluable her work ethic, creativity and energy are to our organization.
Meredith's passions include missions work around the world, her sons Calvin and Ozzy, and Blue, their dog.  She loves animals and has worked with OBX SPCA to bring awareness and promote their adoption, fostering and volunteer programs. Being a mom of energetic boys on Hatteras Island allows the family to pursue their passion for board sports (Skating, Surfing, Snowboarding), soaking up the sun, enjoying all things outdoors and, traveling in the off season. She loves traveling, music and all things creative, from jewelry making to decorating, drawing and painting; the simple things in life put the biggest smiles on her face.
Dallas Tolson
Director of Food and Beverage
Hailing from generations of Hatteras Islanders, a life long born and raised Outer Banks native, Dallas has built a storied career in the island restaurant industry.  Long considered one of our community's best servers, Dallas joined our organization in 2014, rising from senior server to wait captain, to dining room manager.  When he's not caring for our guests, he can usually be found in the water, a skilled surfer who holds his own with the best in the East Coast. His friend's know his love of travel, passion for sushi, deep faith in his creator, love of all things ocean, always positive attitude and ability to always have a good time.  Dallas in three words? LIFE IS GOOD.  Instagram: dillydal252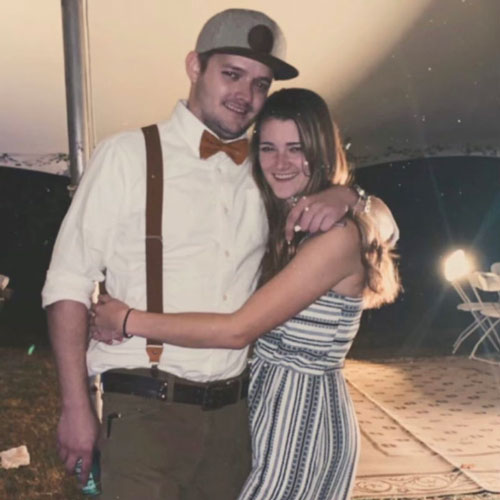 Tanner Enloe
Chef D'Cuisine
A native Carolinian, Tanner was raised on a farm in Cedar Mountain, NC surrounded by dogs, cats, horses, and the wildlife of the mountainous west of our state. He discovered an early passion for food smoking meats and working part time high school jobs in commercial kitchens. Following college in Lynchburg, VA at Liberty University, he moved to Forth Worth, Texas and his first job as a chef. The experience gained led him back to Lynchburg and his first senior position as a sous chef at El Jefe Taqueria, an upscale tex-mex under the same ownership as a bourbon and burger bar and a second upscale taqueria. His experience as a senior member of large kitchen operations opened the door to his first fine dining position in famed Fells Point at The Point in Fells across from Baltimore's Inner Harbor, their sister operation, The Point in Towson, and eventually to Craddock Terry Hotel in downtown Lynchburg. When COVID shut restaurants in early 2000, Tanner took the opportunity to learn whole animal butchery and art of dry aging beef with a stint at Seven Hills Abattoir.
Tanner and the love of his life Annie, also a valued member of the Inn family, came to Hatteras as a baker in the second year of the COVID pandemic. Once exposed to island life, they determined Hatteras would be their home and began looking for the next phase of their careers. It did not take them long to discover The Inn and Cafe, which rekindled Tanner's passion for fine dining. Within a year, he was promoted to Sous Chef, second in command of our kitchen, then a year later to Chef D'Cuisine, responsible for creativity, excellence, and consistency of Cafe Pamlico's menu.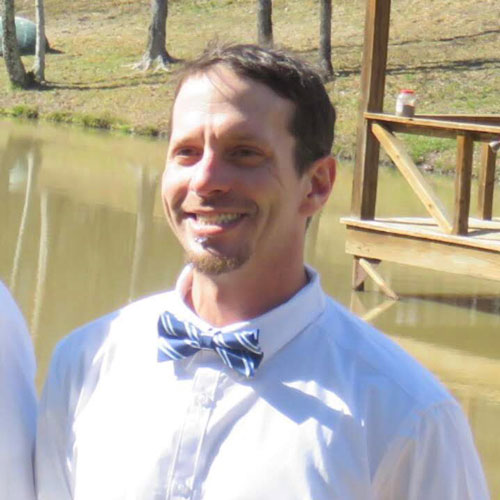 Shane Turner
Manager of Culinary Operations
Shane hails from a small farm in a tiny Pennsylvania town where he discovered a love of cooking at his grandmother's side.  His passion for all things food led him to pursue craft at the University of Pennsylvania's Culinary Academy.  After graduation, Shane landed a three year externship under Chef Emeril Lagasse.  Though he reveled in New Orleans life, the call of small town life drew him home to PA as a chef at the highly ranked Bedford Springs Resort.  Salt air and water drew Shane to the Outer Banks and Hatteras Island, his home since 2008.  Following stints in local seasonal restaurants, he joined the Cafe Pamlico team at the start of our 2018 season where he found a home for his skills and commitment to culinary excellence.