Inn on Pamlico Sound Wedding Packages
The Inn provides a variety of wedding and event services, all based on your needs and budget. Our waterfront boutique hotel, ranked #1 on the North Carolina coast* provides the breathtaking setting for all events held at our three acre waterfront facility. Our highly acclaimed Cafe Pamlico restaurant provides catering for all events hosted by The Inn on Pamlico Sound.

Please Note: Pricing for wedding and event packages is based on season, number of guests, menu options and services required. Please call 866-995-7030 for pricing and availability inquiries, or email steve@innonpamlicosound.com with first and last names of couple, approximate number of guests, target dates (year / month / season), and a good contact number at which to reach you.  Within 24 hours you'll receive a budget for services specific to your needs, along with a comparison to published national costs.  Please note the quote request does not secure a date.
Venue spaces
The Inn features amazing waterfront views from our boutique hotel rooms, dining rooms and venue spaces, with indoor, outdoor and covered spaces to accommodate groups up to 150 guests. No single configuration meets the needs of all events. Some need a small private party in our waterfront Private Party room, others a ceremony on our waterfront Sunset Point, dinner in our three adjoining dining rooms connected by our large covered dining deck (with its own heating system for colder weather), followed by dancing into the night on our venue deck with dedicated service bar, all with spectacular views of the Pamlico Sound.
Schedule a tour with our event professionals. Explore our three acre facility covered in over 90 fruit trees, grape arbors, and cultivated gardens. Then join us for a meal to experience the caliber of food and service you should expect at your event.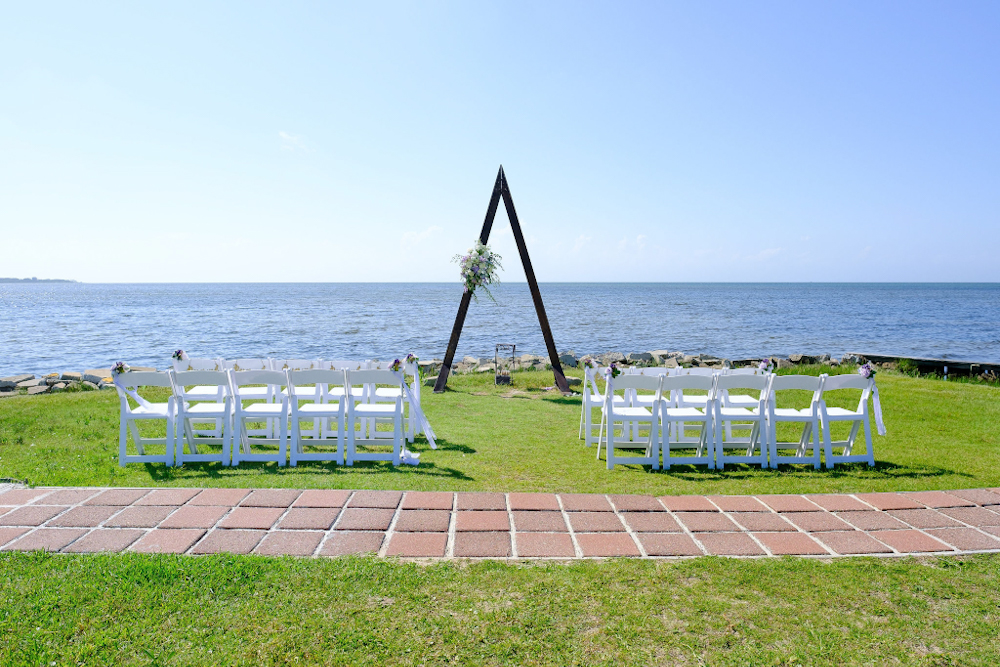 Sunset Point:
Our 1/2 acre saltwater marshland and manacured grass lawn surrounded by the Pamlico Sound.  Walk down "the isle", over a boardwalk carrying you to your Ceremony site only feet from the water.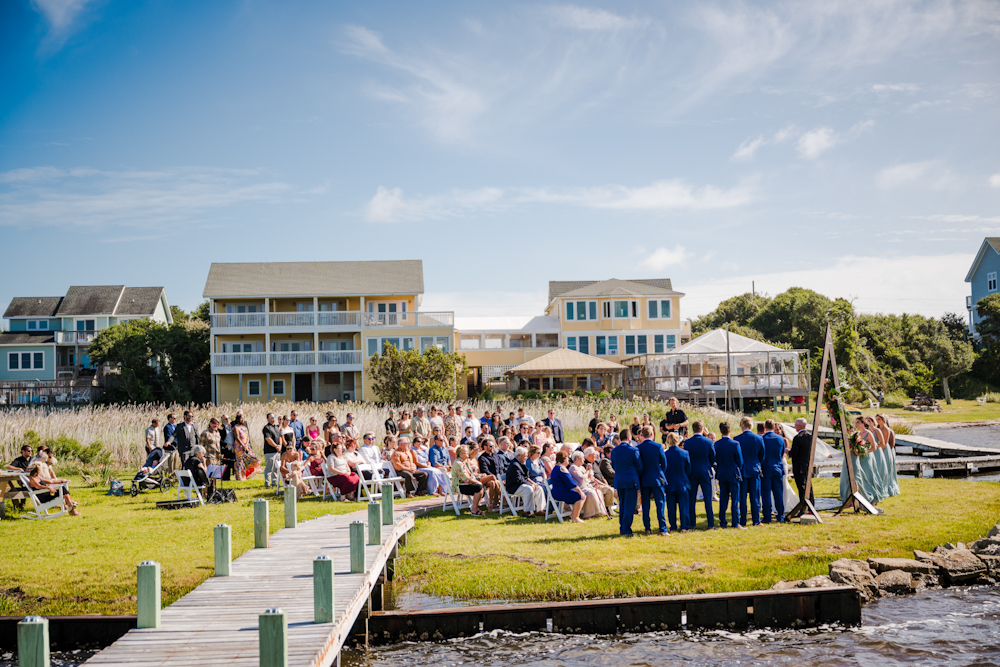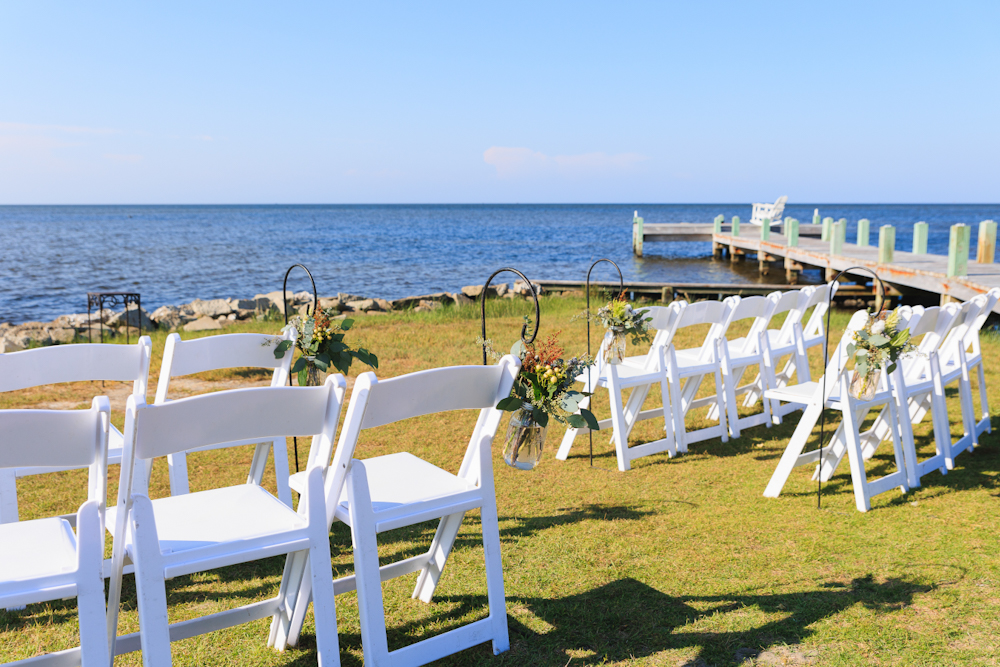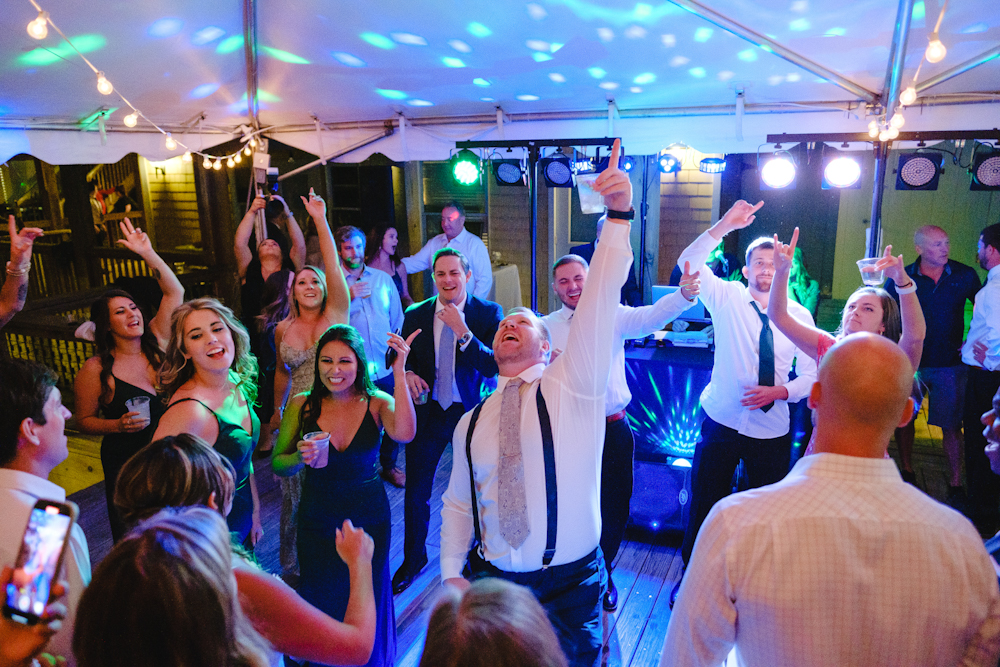 Event Deck:
This 40'x40′ reinforced deck sits just feet above the Pamlico Sound and was designed for fun.  It's perimeter cafe lights, and built in tiki bar make it a great space for many functions; Ceremonies, Private Dinners and Receptions.  It supports optional tent upgrades for larger events, available through the Inn.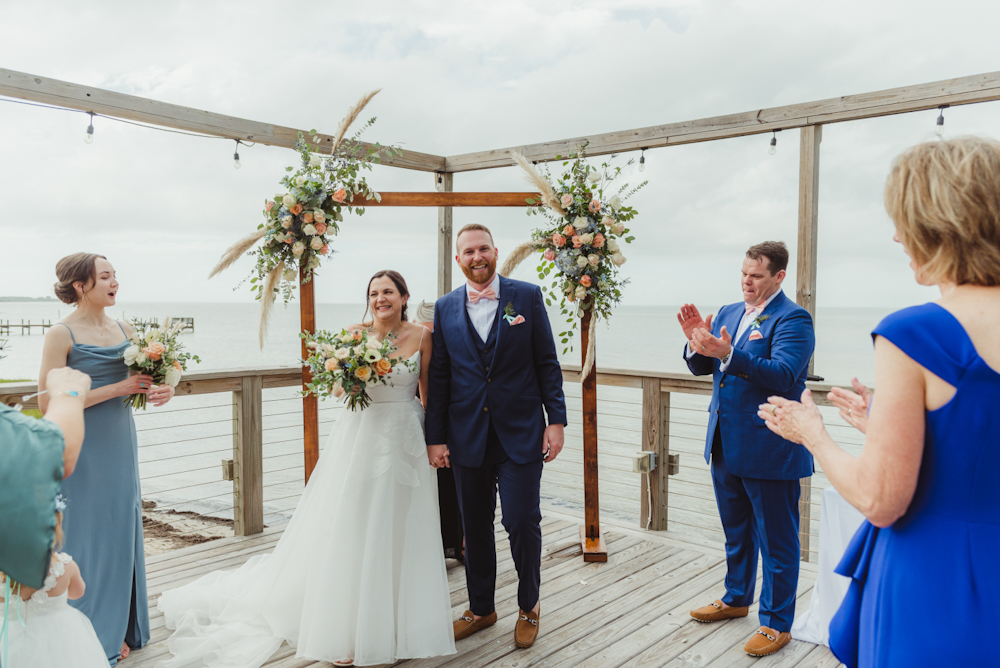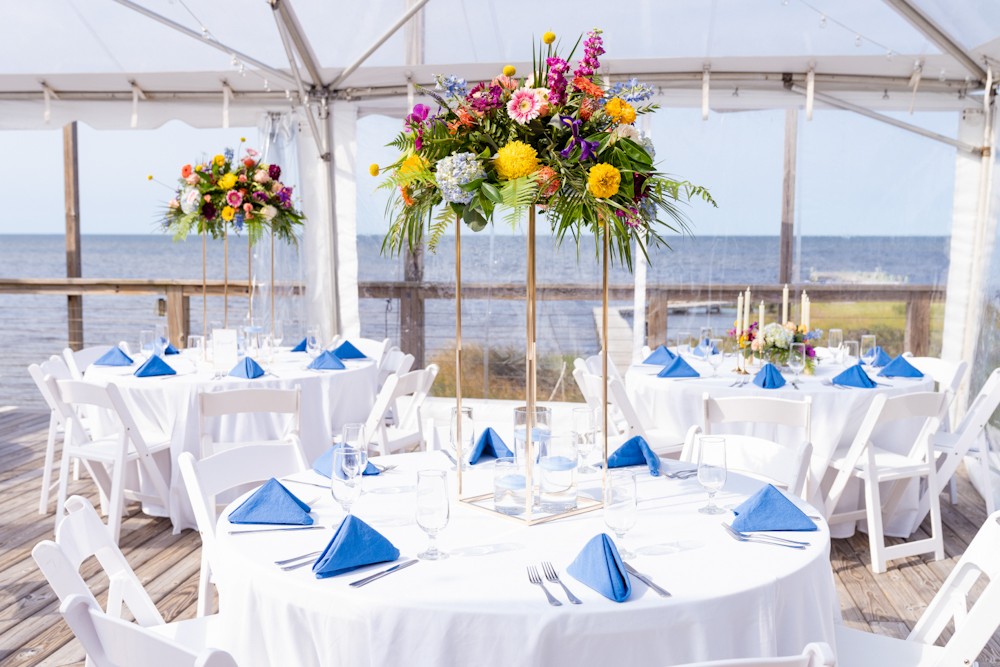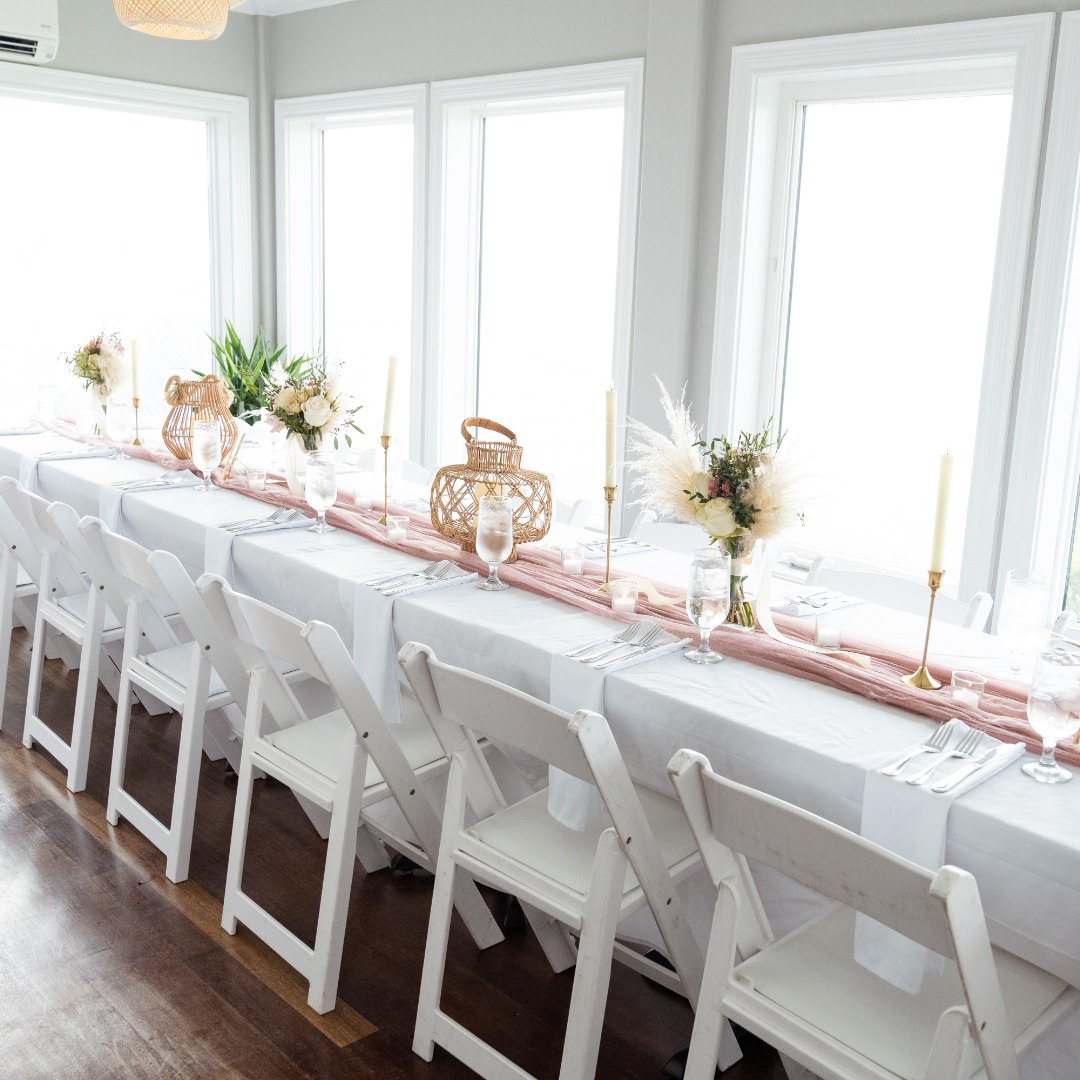 Main Dining Rooms:
Our large weddings, that take over the Hotel and Restaurant, can utilize our entire Cafe for seated dining. The Cafe includes our Inside dining spaces and enclosed deck space, all overlooking the Pamlico Sound and your Ceremony site.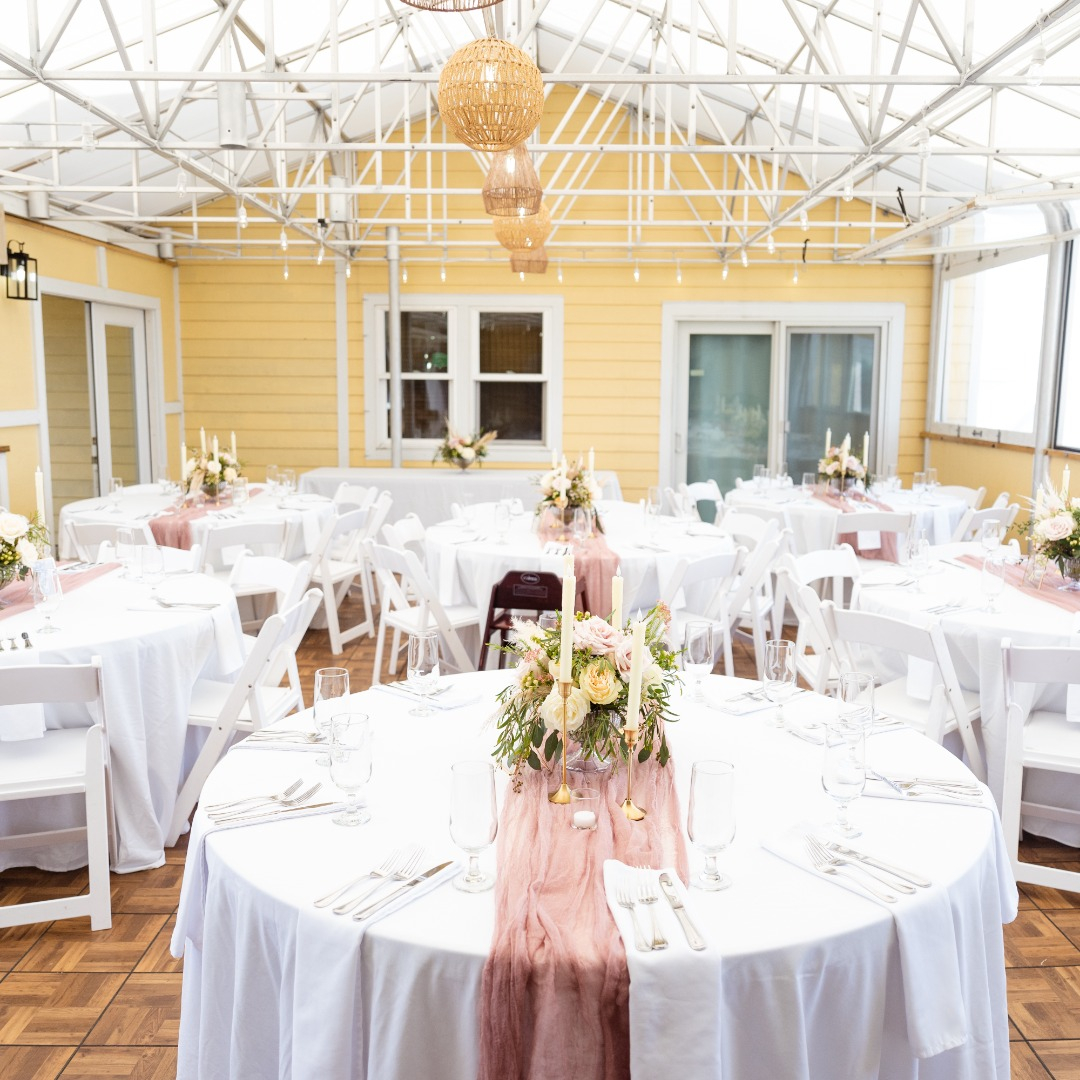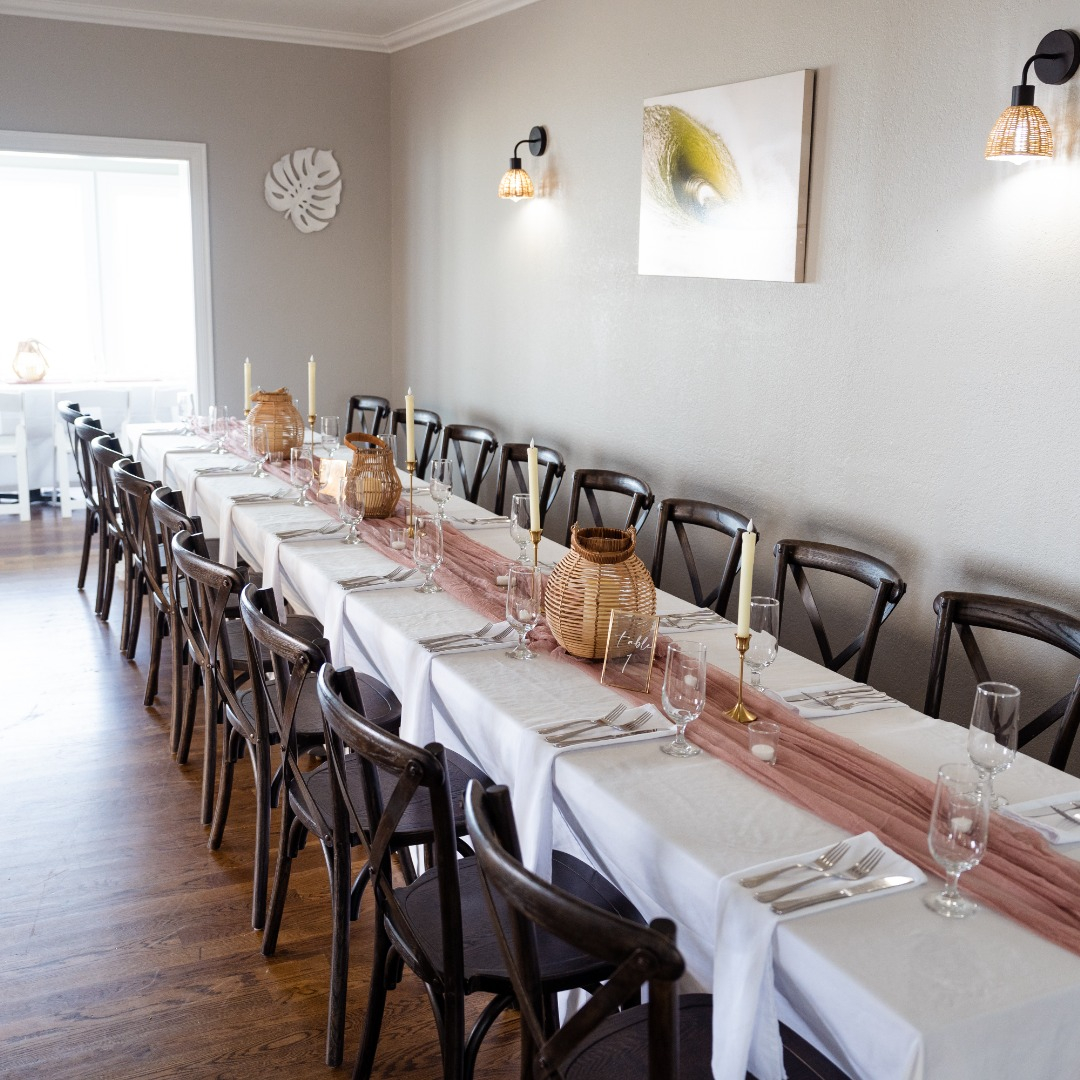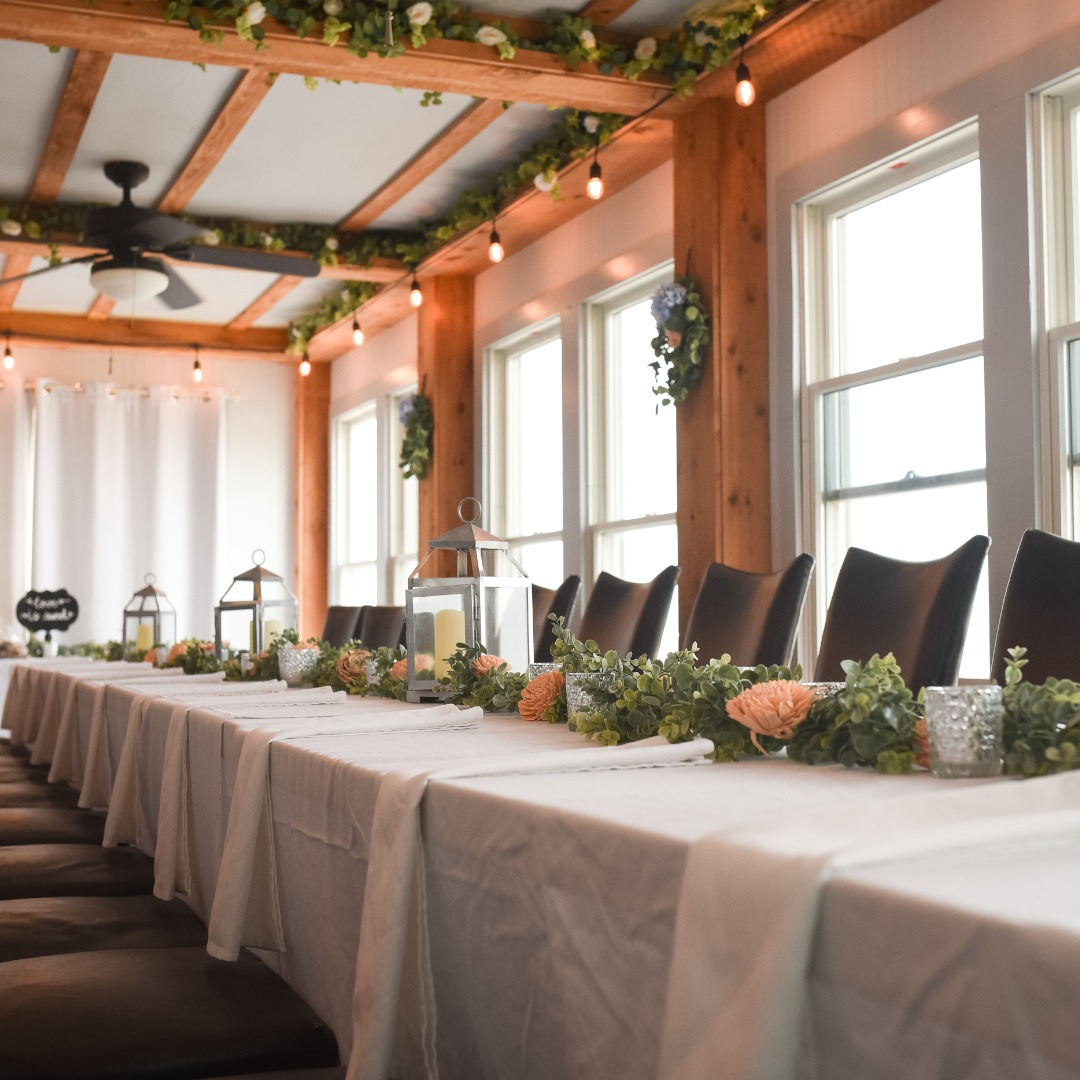 Private dining:
Our smaller weddings, rehearsal dinners and private parties have the option of utilizing our Lower Deck (open air, sometimes tented) or our indoor Private Dining Room.  Both boasting spectacular views of the Pamlico Sound.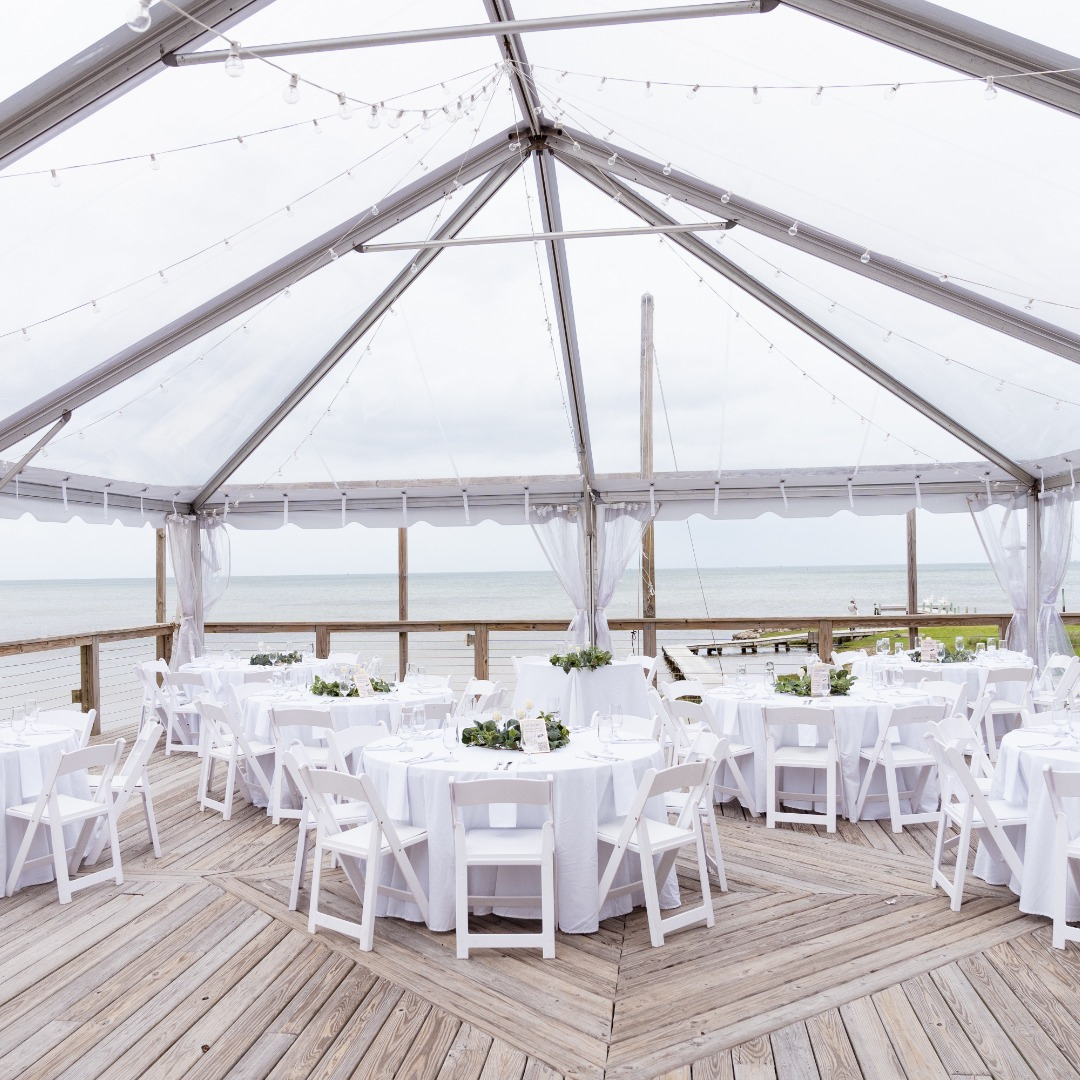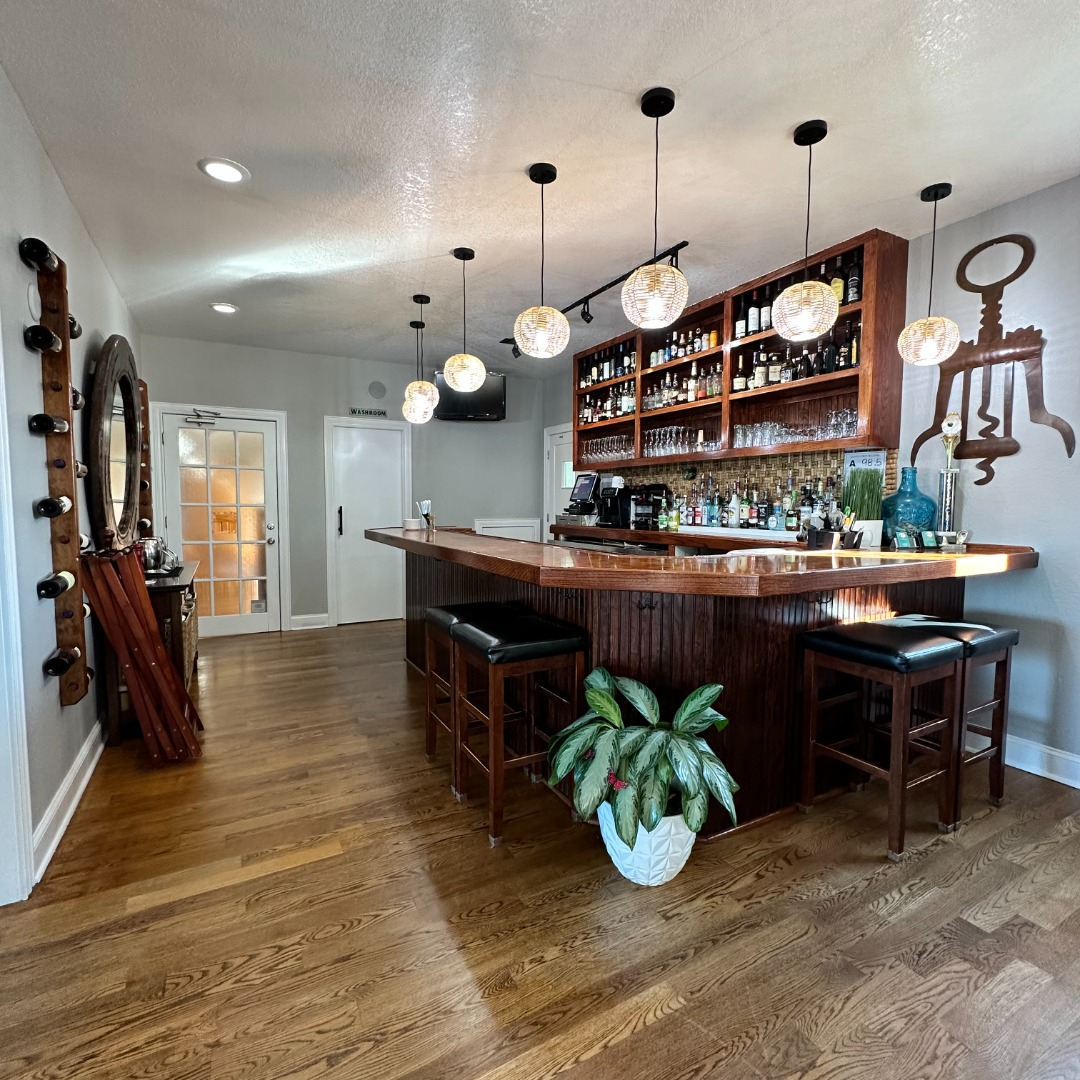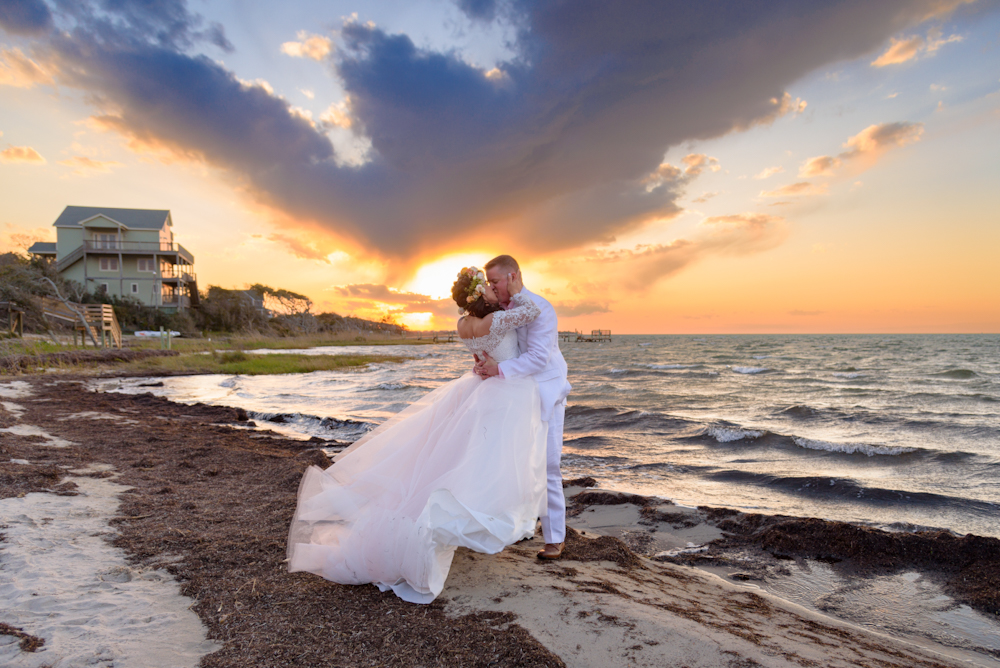 Sandy Beach:
Our Sandy Beach has a great sunset view too!  It's a great spot for sunset photos for couples and even small ceremonies.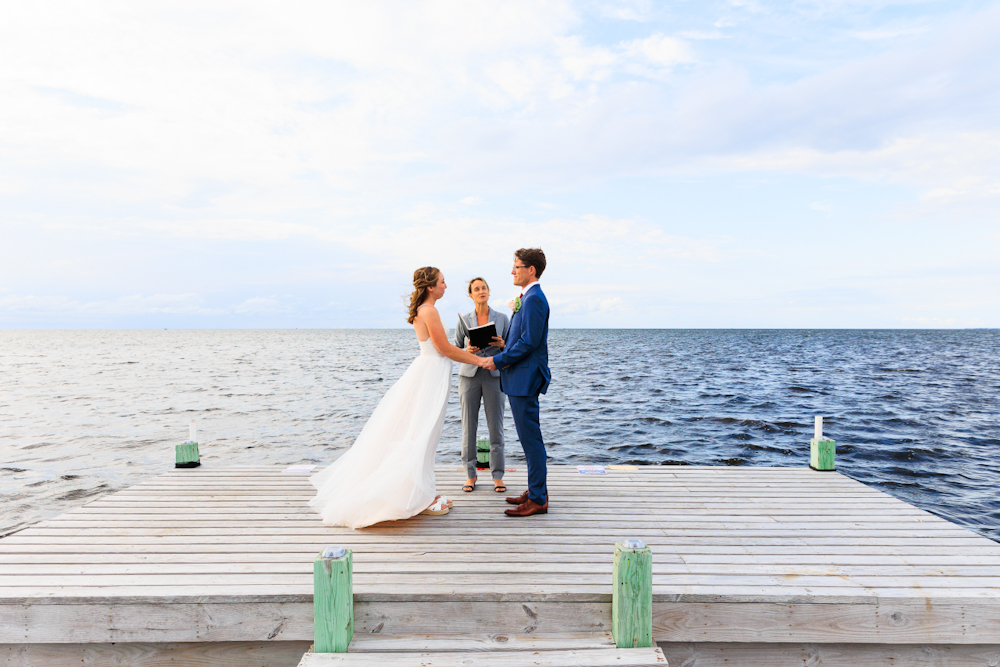 The Dock:
Another great location for unobstructed views of the Pamlico Sound for your couples sunset photos or a private Elopement.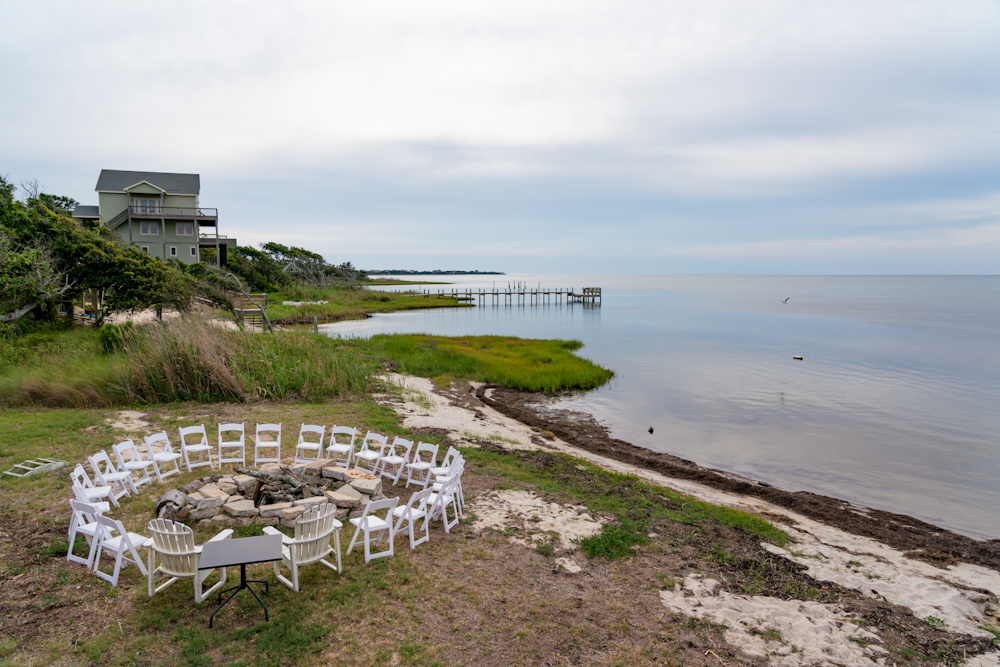 Bonfire Pit at Sandy Beach:
End your night sitting by the fire with family, friends and a basket of S'mores goodies.