Bourbon Tasting Dinner March 14th 2023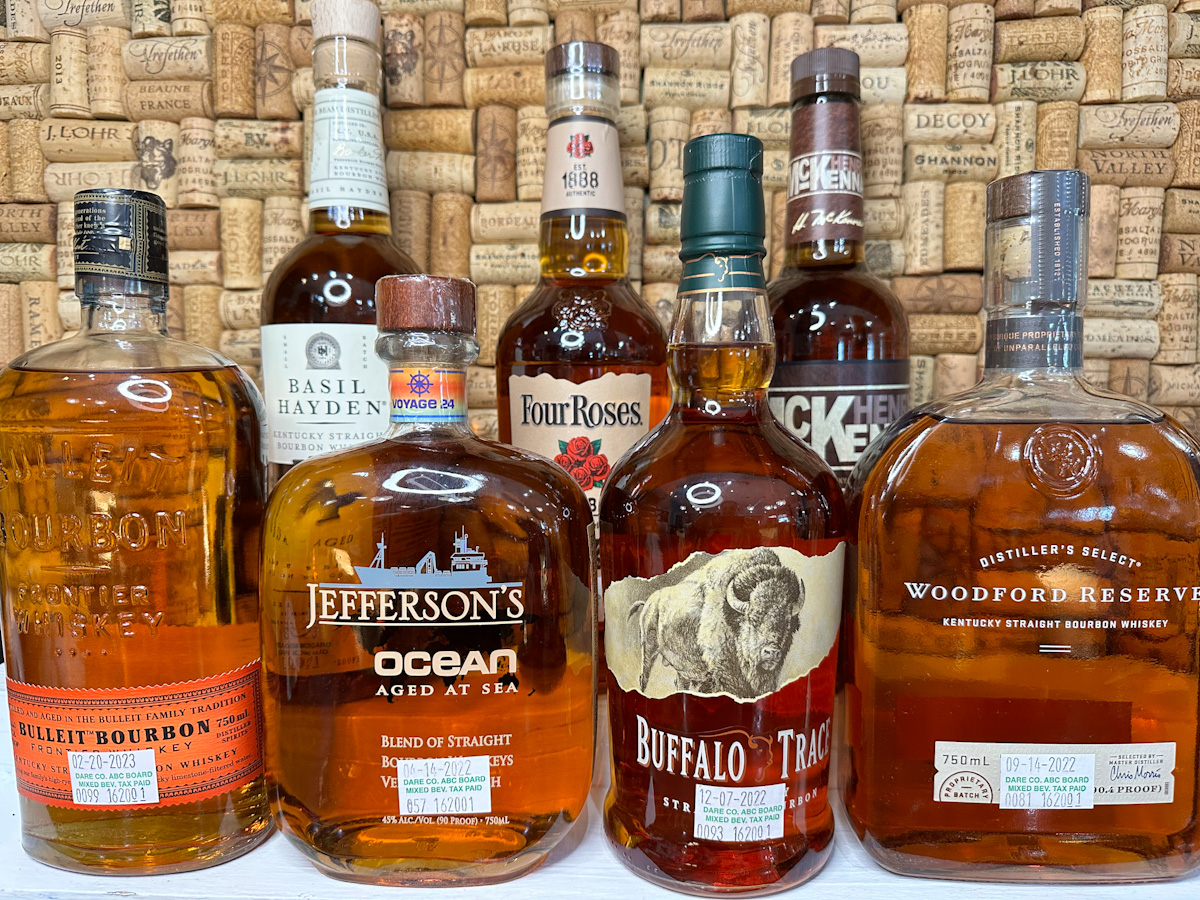 Calling all Bourbon Lovers!
We are excited to announce that we are hosting our very first Bourbon Tasting Dinner this month. On Tuesday, March 14th, at 6pm, we will explore 5 courses of culinary delight, each served with a Bourbon pairing. Neat, on the rocks, or as a crafted cocktail? The choice is yours. There is limited seating, so if you're interested, call now to reserve your table.
Bourbon, being smoother and more approachable than other whiskeys, has become a staple in most households In the last few years. The sales and general knowledge of Bourbons is continuing to grow. Everyone seems to be jumping on the Bourbon train to see what it's all about, and I can tell you from experience, it can become an obsession. 
I've recently learned about the concept of fat washing Bourbon, which can be done with other spirits, as well. What is fat washing? Think of infusing, but with a high fat or oily element. It is used to provide a velvety texture and richness to the already delicious Bourbon. We will be using pecans, pistachios, coconut, bacon and espresso beans, inspired by the food courses to bring harmony to the food and beverage pairings.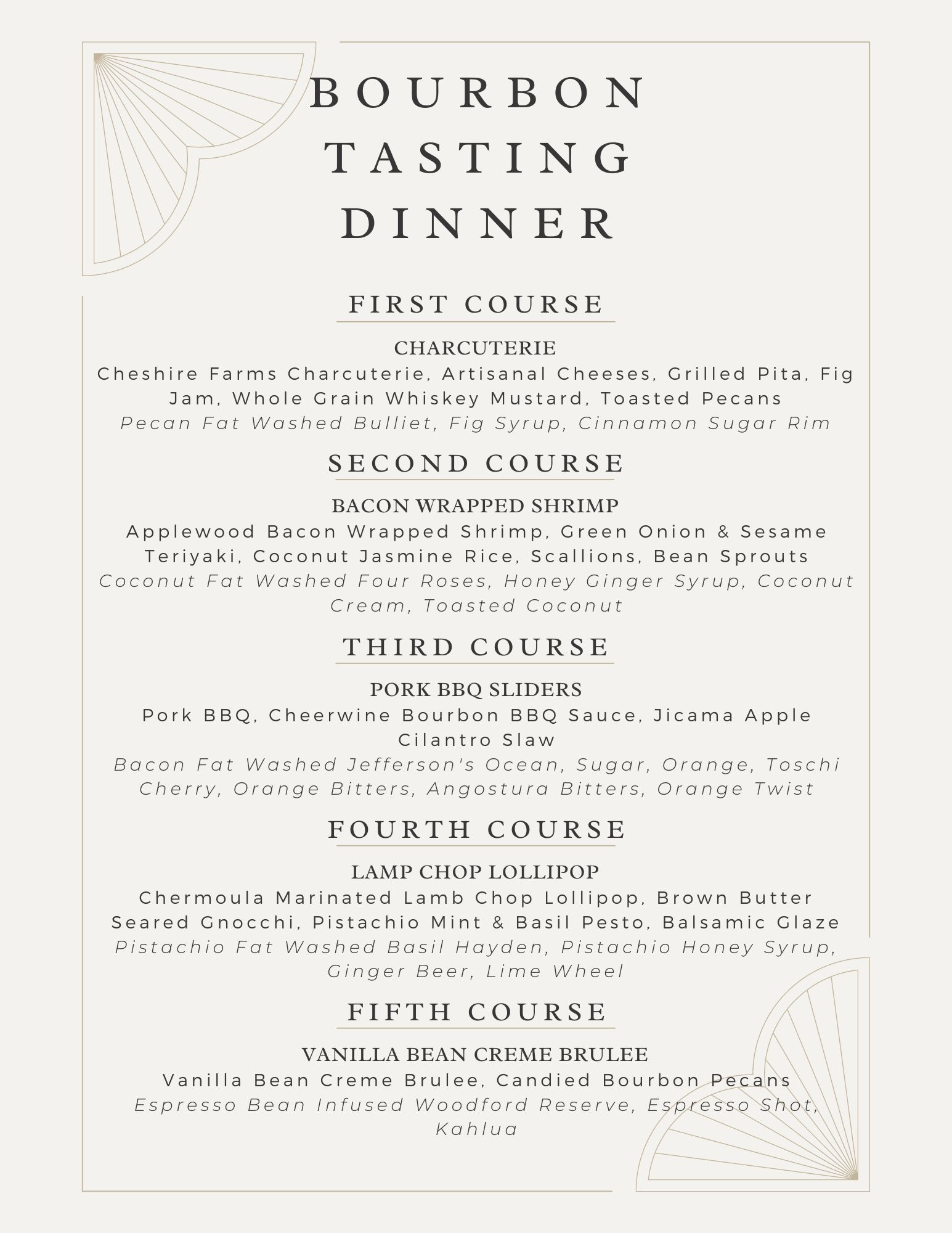 We are so excited about this Bourbon Tasting Dinner and hope to host more in the future. Bourbon…sweet, spicy and velvety with a lingering finish. What's not to love?